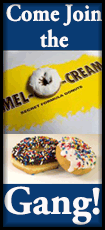 Goodman is no stranger to Lincoln, Illinois having been born and raised within the community. Seth currently owns ME Realty – Lincoln/Logan County's top producing real estate agency – and is also one of the areas local hot air balloon pilots (owns/pilots 'Done Deal!') Goodman is a 2006 graduate of Lincoln Community High School, and holds a bachelor's degree in Management from Millikin University where he graduated summa cum laude in 2010 with various honors.

Goodman has served as President of the Main Street Lincoln program in the past. He is currently on both the local and regional board of directors for Junior Achievement, teaches local Junior Achievement classes to area elementary students, and is also on the board of directors for Castle Manor. Goodman is a proud sponsor as well as promoter for all things Lincoln – in fact, you will see his name accompanied by his business name on most any sponsored local event.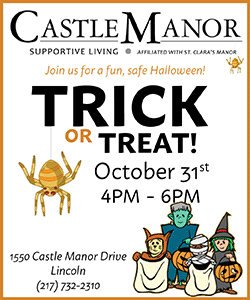 When asked why he has chosen to run for Mayor of the City of Lincoln, he mentioned that in February 2015, the late Fuzz Werth reached out to him and gave him the idea, claiming Goodman should strongly consider running as he "has more of a grasp of the community and not just a small faction." Werth also stated that Goodman was "motivated, successful and not biased with the best interest of the community as a whole at the forefront." Goodman stated that this planted the idea in his mind – said idea has not left since then. "I like to see myself as a leader. When I set my mind to do something, I do it – and do it with my whole heart and soul," quoted Goodman.

"In my career as a licensed real estate Broker in Lincoln, Illinois, I have learned to work WITH the client – not just FOR them. Having participated in the sale of millions of dollars worth of real estate transactions over the past several years within Lincoln/Logan County and beyond, I have been trusted by hundreds with one of the most important decisions of their lives – whether buying, selling, or both.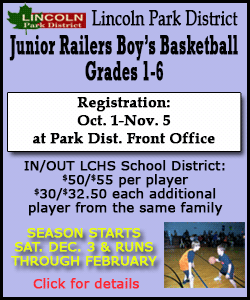 These individuals depend upon me to complete and carry out successfully such a large oftentimes complicated task for them – nothing has given me more pleasure in life than helping these local residents out all the while living my dream. In any position where one wishes to be successful, it begins with listening to those we are working for all the while being realistic and practical. With proper participation and effort, anything within reason is possible. Being that my business depends upon those locally, I want nothing more than the City of Lincoln to be a place that people choose to reside within – and stay."
"Our centralized location affords us endless potential. However, the ultimate success of our city depends upon the jobs offered along with the strong foundation to retain our youth upon graduation from our local school system. Being of the younger generation that has chosen to stay and focus my life within the community, I feel it is critical to retain and employ more of our younger generation all the while focusing on securing our future. As mentioned, we need to become a place where people stay and wish to be involved within – a place where they can be heard and feel valued -- not just a place where people reside out of convenience."

When asked how Goodman will find time to handle the task of Mayor, he replied by stating "I have two fully capable licensed assistants that are able to handle all duties that I currently handle if need be along with a Managing Broker and two office secretaries. Additionally, I am no stranger to hard work and can and will ensure that my client's needs as well as the needs of those within the community are always met within a timely manner. I thrive on focusing on ways to improve myself, my business, and my community and feel that this may be the prime fit at this point in my life. Working full time within city limits just one block shy of City Hall would also be another added convenience."
[Text from file received]