Q&A: Melinda Gates explains why charity cannot wait
Send a link to a friend Share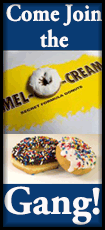 [January 27, 2017] By Chris Taylor

NEW YORK (Reuters) - One of the biggest ways that Bill and Melinda Gates have revolutionized the world of philanthropy was to start giving away their Microsoft Corp fortune before they were old.

For the latest in Reuters' Life Lessons series, Melinda Gates sat down to talk about the principles that have guided a life of extreme success and the vast responsibilities that come with that.

Q: Growing up in Dallas, who were your biggest influences in passing along life lessons about money?

A: One was my high school math teacher, Susan Bauer, who, and this is amazing, was raising three boys while also getting her PhD in computer science at night. She could tell that there was going to be a lot of opportunity in tech, and she wanted her students to have a part in that.

So Mrs. Bauer persuaded the head nun at my all-girls Catholic high school to buy us computers and started teaching us to code, an idea way ahead of its time. I'll always be grateful to Mrs. Bauer for helping spark my interest in computer science and setting me on the path to my career at Microsoft.

Q: What kind of jobs did you have as a teen, and what did you take away from those experiences?

A: One of my first high school jobs was teaching kids computer programming. I learned something about myself: I realized that I got a lot of satisfaction from helping unlock the best in these kids and push them to reach their full potential. It is what I eventually ended up doing at Microsoft, where I helped lead teams of programmers.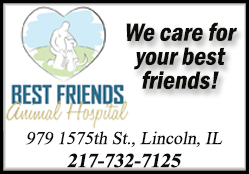 Q As a marital team, do you and Bill have a philosophy about money you try to embody in your lives?

A: Even before we were married, we decided together that we wanted to give most of the wealth from Microsoft away. We both grew up in households that placed a lot of emphasis on giving back, so for us, starting a philanthropy was a question of "when" not "if."

Initially, we figured we would wait until we were older and Bill had retired. But once we started learning more about the realities of extreme poverty and the possibility to drive progress for people around the world, we decided we couldn't wait.

Q How do you figure out how to maximize the impact of your charitable dollars?

A: It can be a surprisingly tough. Bill and I are both total data geeks. But we learned early on that when it comes to global health issues, there are a lot of gaps in the data, especially when it comes to data about women's lives. In the poorest parts of the world, women often live and die totally unrecorded.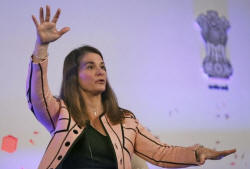 Melinda Gates, co-founder of Bill and Melinda Gates Foundation, gestures as she answers a question from the audience during the "Advancing Asia: Investing for the Future" conference in New Delhi, India, March 12, 2016. REUTERS/Anindito Mukherjee
If you don't know the contours of a problem, it is almost impossible to solve it. So one of our key efforts has been building a data infrastructure to help us better understand the problems the world faces so we can design smart solutions, set goals, and measure our progress toward meeting those goals.

Q: Why is the Giving Pledge such an important thing for wealthy folks to sign onto?

A: It helps open people's eyes to the impact they can have on the world by donating substantial resources, and encourages people to be bold in their giving by asking for a firm commitment to give more than half of their wealth during their lifetimes or in their wills.
Q: Any advice for women entrepreneurs, about succeeding in a male-dominated field?

A: Instead of changing yourself to fit the environment, work to change the environment. When I first got to Microsoft, I was the only woman in a hiring class of 10. It could be a very stereotypically masculine environment at times, and I worried that I was going to have to change my leadership style to succeed. I tried forcing myself to be more aggressive, and it felt so unnatural to me that I wondered if I was going to need to leave my job and find a new one.

Finally, I decided to give my own leadership style a try, doing only what felt natural to me. And it worked.

Q: What life lessons do you try to pass along to your own kids?

A: Don't worry about being perfect; worry about being the best you can be. Find ways to give back. And maybe the biggest one is to try to see the world through other people's eyes as often as possible.

(Editing by Beth Pinsker and David Gregorio)
[© 2017 Thomson Reuters. All rights reserved.]
Copyright 2017 Reuters. All rights reserved. This material may not be published, broadcast, rewritten or redistributed.