Preview: Kings at Pacers
Send a link to a friend Share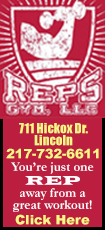 [January 27, 2017] The Sacramento Kings are displaying signs of life during an eight-game road trip and aim to record their third consecutive victory when they visit the Indiana Pacers on Friday. Sacramento improved to 2-2 on the excursion with a stunning 116-112 overtime win over the defending champion Cleveland Cavaliers on Wednesday.

Kings star DeMarcus Cousins was named to his third straight All-Star contest Thursday and his career-best 28-point average ranks fifth in the NBA. Cousins has notched 10 consecutive double-doubles — one being of the points-assists variety — and has 25 on the season. Indiana standout Paul George was selected to his fourth All-Star game and he celebrated with a 32-point outing as the Pacers recorded a 109-103 road victory over the Minnesota Timberwolves. The win snapped a three-game losing streak that followed a stretch in which Indiana won seven of eight games.

TV: 7 p.m. ET, CSN California (Sacramento), FSN Indiana

ABOUT THE KINGS (18-27): Swingman Arron Afflalo is seeing his role increase with small forward Rudy Gay (Achilles' tendon) out for the season and he produced his top moment of the season when he hit the tiebreaking 3-pointer with 17.3 seconds left in overtime against Cleveland. He has primarily been a shooting guard for most of his NBA career but his teammates and the coaching staff are helping him get up to speed. "Guys are constantly talking to me, trying to help me out," Afflalo told reporters. "I'm playing the three so I'm a little bit out of position and guys are going to be bigger than me but it's all good. I'm just going to compete."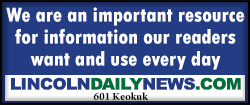 ABOUT THE PACERS (23-22): George found special meaning in his latest All-Star selection because it was the coaches who pick the reserves. He cited the respect from coaches for why he was so honored by the choice and then he went out and carried the Pacers to a much-needed victory. "As Paul goes, it seems like the team goes," Indiana coach Nate McMillan said afterward. "Not only did he do a solid job on the defensive end of the floor, I thought offensively he got a good rhythm and was knocking down some big shots for us."
BUZZER BEATERS

1. The Pacers defeated the Kings 106-100 on Jan. 18 to halt a four-game losing streak in the series.

2. Sacramento PG Darren Collison scored 23 points against the Cavaliers for his fourth 20-point performance this month.

3. Indiana C Myles Turner is averaging 22.5 points on 18-of-26 shooting over the past two games.

PREDICTION: Pacers 112, Kings 107
[© 2017 Thomson Reuters. All rights reserved.]
Copyright 2017 Reuters. All rights reserved. This material may not be published, broadcast, rewritten or redistributed.