Atlanta Public Library presents Rise Up: A story of love and transformation

Send a link to a friend Share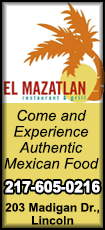 [July 21, 2017] ATLANTA - One of the most exciting summer library camps took place in Atlanta last week and featured the Discovery Camp Players. The Discovery Camp Players is made up of 18 young children who spent a week being taught music and dance by husband and wife duo Robert and Virginia LuPone of New York. The week's work was highlighted by a performance entitled "Rise Up: A story of love and transformation" on Friday evening at 6:30 p.m. above the Palms Grille Restaurant in downtown historic Atlanta.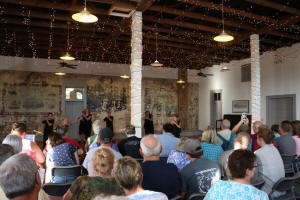 A standing room only crowd of parents, grandparents and other family members watched the ten-minute performance and then enjoyed cake, punch and fellowship as the campers proudly moved about the room receiving congratulations for a spectacular performance.

Cathy Maciariello, the librarian of the Atlanta Public Library, was responsible for bringing the LuPone family to Atlanta. Robert and Virginia made the cross-country trip with their eleven year-old son Orlando and the family dog.

"We've known each other many, many years," said Maciariello. "I once worked for the Andrew Mellon Foundation in New York and I was in charge of the national grant giving program for the Mellon Foundation and Bob runs an off-Broadway theater (Manhattan Class Company, also referred to as MCC) in New York and that was one of the theaters we funded at the foundation. I got to know him and his partner of MCC and we've been friends ever since."

Maciariello, who noted this is the fifth year of the summer arts camps for the local youth, is a big supporter of the arts. "I think that art-making is one of the best community builders that exists and the opportunities for kids here to be exposed to professional artists and theatre and music are rare.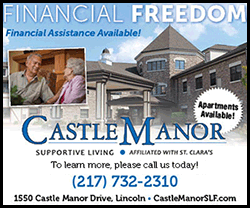 We've done different things each year. A couple of years ago we had a teaching artist from Juilliard who came and did composition during the music week. This is the second year we've worked with Bob and Virginia. We do theatre, visual arts, music and dance."

"It costs the children a nominal fee," said Maciariello. "We receive a grant from the Illinois Prairie Community Foundation. They allow us to keep our tuition at about $25 a week. We give discounts for multiple kids in the same family who come the same week."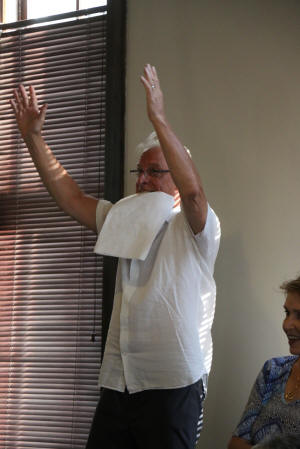 The LuPone's relationship with Maciariello is the primary reason the couple comes to Atlanta, but it's obvious the family truly enjoys building relationships with the kids of the small community. Robert, who has had a very successful career on Broadway and on television, said of the experience working with the local youth, "What's interesting is I have as much fun doing this. There's something about (how) they listen, they want to do it right and they work hard, because they don't have an exposure to this. For us it's a wonderful experience."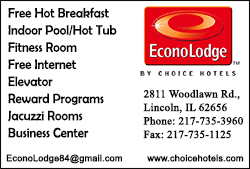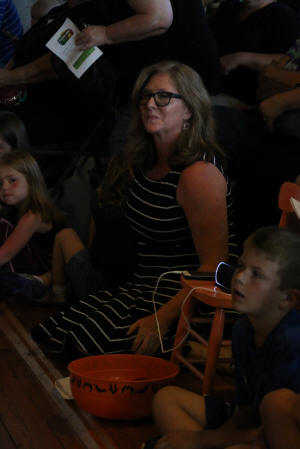 Robert's wife Virginia is equally excited to teach the children and she shares the directing duties with her husband throughout the week. At one point during rehearsal for Friday night's program, Virginia said to the children, "Don't hesitate. Grab hold of that confidence."

Virginia, a teacher in her own right, is a constant encouraging voice to the children and she has a method about how to help build confidence in children.

She said, "I think it's important every one of us needs to feel good about ourselves and what we do and how we do it," said Virginia. "The way you do that is actually not by being perfect. It's by making mistakes, stumbling forward, getting up and going it again and then giving it your hardest every time. That is one of the most difficult things all of us have to face in life and in this little tiny microcosm of an environment, it's a safe place to do that and to sort of see yourself a little differently. Now I'm going to give myself 100 percent to it and see what happens. I am gonna try. I'm gonna perform. I'm gonna do it. I'm gonna risk. I think that's how you develop confidence."

She continued, "You don't develop confidence because you do it right. You do it, you achieve and then you become confident. I think this is a great place to do that. I think also because for many of them, you can see (in) some of them, they know these words, and then some of them are just giving it a try. They are here for the experience."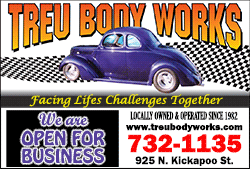 Virginia said, "So there's a nice combination that we're able to encourage those who are already enthusiastic, and for those who aren't sure about it, they can see themselves in a confident way. I know I can do this. I can perform in front of people because no matter what you do in life you are going to have to speak to someone, you are going to have to talk, you are going to have to present your ideas to someone and having the confidence to do that in front of people, this is a great environment for children to learn that, so they can advocate for themselves in the future whatever that is."

All the while Robert and Virginia are offering this advice to young kids who are soaking up their words like little sponges. Young children like Gwen, Ella and Abigail hang on every word.

Seven year-old Gwen Tierney was all smiles as her dad, Jake, picked her up from rehearsal on performance day. When asked what she had learned during the week at camp, the second grader at Emden Elementary School said, "I have learned to help others when they are sad." As one of the Magic-makers in the program, Tierney was one of the younger children who helps the older children transform from sad to happy. Tierney also likes singing and dancing. As a dance student at Audra's Dance of Lincoln, she has taken ballet and tap classes and "next year I think I might do hip hop," she said with a big smile.

Ten year-old Ella Sunday of Ridgeview Colfax is a veteran of the Atlanta Public Library camps, having attended every camp over the last five years. When asked what she likes best about the week in Atlanta, she said, "I really like seeing Virginia, Bob and Orlando here every year. And then I like spending time with my grandparents more because I am here with my grandmas, Mary and Margie, and my grandpa, Jim."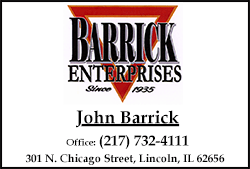 As one of the Seekers in the production, Sunday said, "I have liked learning our new dances and our new songs like 'Hurt' and 'Rise Up.'"

"This is like the beginning of us being actors. It's like inspiring us," said Sunday, who obviously has a passion already for performing at a young age.

Sunday's friend, Abigail Goodman, shared the front row of the stage with her, and the two were constantly spotted giggling and smiling at one another. Nine-year-old Goodman, who goes to Olympia South Elementary School, is a two-year veteran of the camp and she says she loves everything about this camp. "We have to learn the dance and music and the songs," she said.

Goodman was also a Seeker in the production and when asked if she had acting in her future, she immediately answered, "Yes I do."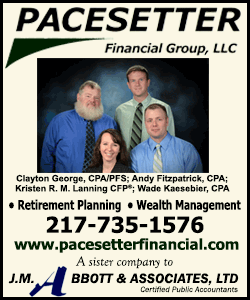 At this point in their careers, the man teaching them with ever-so-much patience is just someone they call "Bobby." These kids truly do not realize the magnitude of Robert LuPone's career and he is more than happy with it being that way.
LuPone incidentally is a graduate of the famed Juilliard School in NYC. As an actor and artistic director he has film, television and stage work to his credits. He was nominated for a Tony Award for Best Featured Actor in a Musical for his work as Zach in "A Chorus Line." He also created the role of Zach Grayson on the television soap opera "All My Children" and said of that experience "That was the best job I've ever done. I was the happiest I've ever been doing that job in this business. The ensemble work, the cast and how we put shows together was great fun. I enjoyed myself."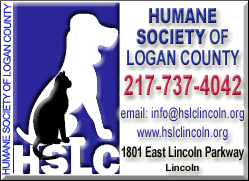 In return Bobby is teaching these kids all about working together and having fun, all the while just remaining the guy in front of them who listens intently, smiles frequently and nods occasionally. He does all of this more often than not as he looks over his glasses and even gets "called out" by his students if he makes a mistake.
"He created that environment on purpose," said Virginia. "Bobby is a big believer in making mistakes and if you don't make mistakes you can't learn. If you don't make mistakes you can't create. You're not going to do something perfect all the time. A lot of these things that they've created, the words that they speak, they are the ones who wrote that. They created that and kind of workshopped it so they do feel ownership for this production and for what's going on."

Virginia also explained the reason behind the songs chosen in the production. "We try to pick songs that are positive," she said. "They know these songs. We love the idea of 'Happy.' That's a great message. It's a great song. They are very familiar with it. It's a popular summer song so that's something that gets them excited. It's a great number to end on."

A song very familiar to all generations, 'Somewhere Over the Rainbow' was also chosen. "Bobby is a huge fan of this version of 'Somewhere Over the Rainbow.' It is obviously a classic song, but also it's just a beautiful, sweet rendition," said Virginia.

Virginia continued explaining the song choices and the messages involved. "Once we started to see the arc of where it was going, 'Rise Up' became an important part of that arc. It's also a song that Bob really enjoys. He teaches dance back in our hometown (Athens, New York) and it's one of the songs he's choreographing right now, so it's in his brain. It was nice once again to see that theme that started to develop, where you are going for happiness as our end, and developing 'Somewhere Over the Rainbow' which is hopeful and 'Rise Up' became part of that journey.

"As a result we went back to two cellists version of 'Hurt' by Johnny Cash. That was just such a sad song and with the two cellists, it is really beautiful and painful. That's our dark, and then we make our journey to our light of happiness. We picked our music art-wise," Virginia said.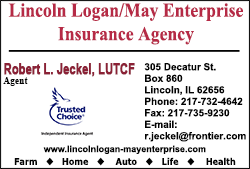 Robert chimed in, "An important lesson for the kids here, life can be difficult, but at the same time at the end of the rainbow, there's happiness."
In the performance Friday evening, the kids performed 'Hurt' in Scene One, 'Rise Up' in Scene Two, 'Somewhere Over the Rainbow' in Scene Three and 'Happy' in Scene Four. The younger children in Ensemble One were the Magic-makers, while the older kids made up the Seekers in Ensemble Two.

Both Robert and Virginia were delighted with how well the performance worked out.

Virginia noted, "It worked out perfectly then, because our older kids were the ones who were in despair. They are our Seekers. But our younger kids could come in and be magic. They are our Magic-makers. So it's their job to bring the older ones up and to remind them that life can be great and to bring them to somewhere over the rainbow to give them hope. It was nice because they each had a central role."

She said, "Also you can see that, and this is very important in theatre, in music and in all the arts; collaboration, communication, working together so they all have a role; they all depend on each another and they have to create something together. It's also one of those classic 21st century skills that we need, you know, working together and collaboration."

Even if some do not pursue the arts, this is a good point brought up by both Robert and Virginia.

Robert elaborated, "The point is for them to learn lessons that they can use for themselves in life and living and hopefully being responsible citizens of our country. That's what we want. That's what the arts can do, that's what athletics can do, that's what education can do, and we all want that to happen."

Both Robert and Virginia feel so good in their heart knowing they are influencing these children in such a positive way. "That's why we come here," said Robert.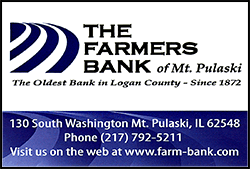 Virginia added more insight, "It's creative for us and it's fun for us. At the end of the week none of us can believe from the very first day, where they are looking at us like we are crazy, until the very end, where they are making their parents clap and cry and cheer. It's terrific. Last year, and this is what I want to say about the parents in this community, every one of them came up to us. I am a teacher and Bobby has worked in the arts for many years, and I've never had an experience where every single parent and family member came up to us and thanked us for our time. It is such a lovely community. They really care and they really understand the value of this, and that also makes it feel really good."

Robert chimed in with more thoughts. "Catherine gets kudos because she had this vision to bring us out here. So the vision of Catherine, in terms of what the arts mean to her, what she wants to impart (of) the arts for her community and what the library means to her, I mean she's Catherine of the ship," he laughed.

Drawing serious, Robert spoke affectionately of the kids and their parents in the community. "These kids are polite. These kids are respectful. They are being brought up in a way that's really quite wonderful."

Virginia chimed in with her positivity. "They work really, really hard. They treat each other well. One of the things about this area is, in our experience coming from a different part of the country, is that there is a civility that's very important and these kids definitely reflect that in how they treat us, themselves and each other. We've experienced that a lot from the community as well. It's really lovely. It's a nice place to come."

Will the LuPone family be back next year for this camp? Orlando answered quickly with a "Yes!"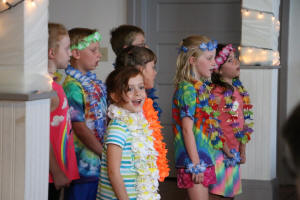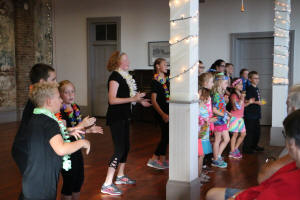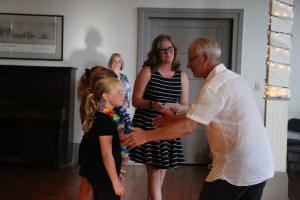 Discovery Camp Players

Kennedi Craig
Abigail DeLoriea
Elyse Eimer
J.R. Simpson
Lucas Sloan
Elora Stribling
Gwen Tierney
Tate Whitted
Hanna Banister
Marli Evans
Abigail Goodman
Kailey Little
Orlando LuPone
Ryan Simpson
Matthew Sloan
Rilian Stribling
Ella Sunday
Macey Sympson

[Teena Lowery]