Illinois Chapter of Concerns of Police Survivors enjoys lunch break in Lincoln
IL COPS remember fallen officer James Brockmeyer
Send a link to a friend Share
[July 21, 2017] LINCOLN - As the Illinois Chapter of Concerns of Police Survivors made their way on bicycles the length of the state from Alton to Maywood last week, at many of the stops they made they offered brief memorial observations for fallen officers in the state.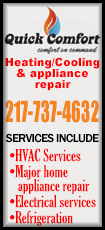 In 2016, across the nation 143 officers died in the line of duty. Last year, four Illinois officer names were added to the National Law Enforcement Memorial in Washington D.C. and also in the Illinois Police Officer Memorial in Springfield.

On their trek across the state this year, Officer Blake Snyder of Missouri was honored at the Thursday stop in Godfrey. Illinois Correctional Officer Adam Conrad was honored in Brighton. In Waverly on Thursday, Officer Scot Fitzgerald was remembered and Trooper Brian McMillen was remembered at the stop in Springfield.

On Friday, Chief Tommy Kent Martin was remembered at a stop in Sherman and State Trooper Bernard Skeeters was recognized in Williamsville.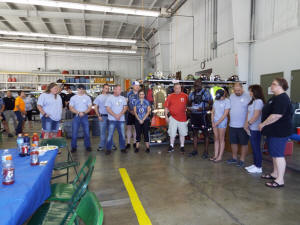 At noon on Friday, Officer James Brockmeyer was remembered with members of his family present, as well as fellow officers from the Chester Police Department in Randolph County and participants who were wearing Brockmeyer remembrance bracelets for the ride.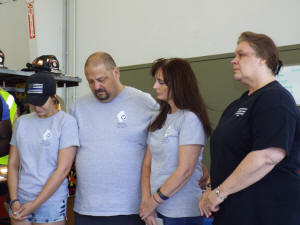 Megan, Don, and Dixie Brockmeyer and Cathy Bowen

Family members present included Officer Brockmeyer's mother and father, Don and Dixie Brockmeyer, his sister Megan, and his aunt Cathy Bowen.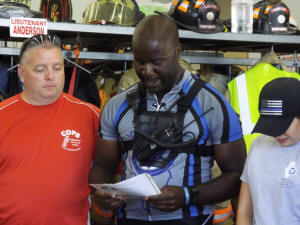 Corporal Maurice Johnson of the Lincoln Police Department, and a participant in the IL COPS Ride, led the service, reading the account of circumstances that led to Brockmeyer's "End of Watch," on October 28th, 2016.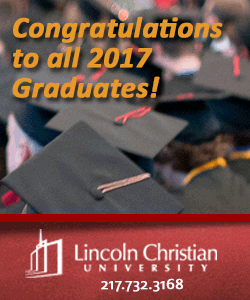 Brockmeyer, at the age of 22 had served 10 months with the Chester Police Department, when in October he died while in pursuit of a suspect who had a previous criminal record in the Randolph County area. Officer Brockmeyer was involved in a vehicle crash and died as a result of his injuries.

At the end of the reading, the group observed a moment of silence in memory of Officer Brockmeyer. The family also presented the IL COPS with a donation in memory of their loved one.

With the memorial completed, the group began preparations to move on to their next stop, a cooling break to be held in Atlanta.

The group spent Friday night in Normal, then rode to Romeoville on Saturday. On Sunday they made stops at Burr Ridge where they remembered Fire Chief Edward Switalski, in Oak Brook where they remembered Public Safety Officer Michael Ventura of Wisconsin, and finally they would end their trip in Maywood where they remembered Patrol Officer Jason Gallero.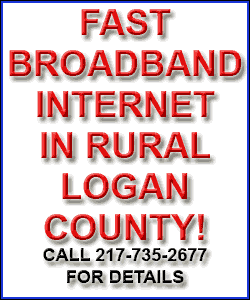 The IL COPS is a 501c3 not for profit organization. They accept charitable donations year round. Donations may be mailed to:

Concerns of Police Survivors-Cycle Across Illinois
P.O. Box 4312
Wheaton, IL 60189
[Nila Smith]