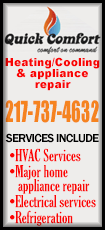 FREE movie at the Park District- Saturday, July 15th

Join us for a FREE movie! We are partnering with ALMH Community Health Collaborative to bring you UP, the beloved Pixar/Disney film. The film will be shown at dusk. AND all you need to bring is yourself and your blanket or chair because we will have a FREE GO! food concession stand open!

Putting on a Play

When: July 17th-21st
Time: 9:00am-4:00pm
Ages: 6-17 Years Old
Register by: July 3rd!
Price: $80

This is a complete theatre workshop for five days! The participants will work together to choose a play, audition for the play, learn about props, costumes, set and sound, and then put it all into practice! Each day will allow for time at the pool. On the last day there will be a final performance where parents can come and watch!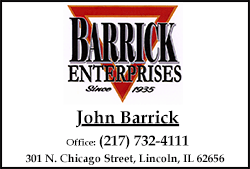 Take action and call the Lincoln Park District today to register!
(217) 732-8770

Lincoln Railer Cheer Clinic

Monday, July 24th
Tuesday, July 25th
Wednesday, July 26th
9:00 a.m. to Noon daily

Join the Lincoln Railer Cheerleaders for a cheer clinic this summer!

Learn or improve skills such as jumps, motions, dance moves, and stunts! Participants that will be: Entering K, 1st, 2nd, 3rd, 4th, 5th.
Please bring a water and tennis shoes.

$50 including a Cheer Hair Bow!
Register by July 12th to receive the hair bow.
Stop out at the Lincoln Park District or call 217-732-8770.

Co-Ed Chicago Style Softball
Tuesday, August 22nd
(registration is from June 28th- July 31st)

Who: For individuals 18 years of age or older

What: 16 inch Chicago Style Softball

When: 5-Week season starting August 22nd (Tuesday Nights)

With an end of the season tournament too!

Where: Lincoln Park District
Fee: $150 per team
$12.50 per individual

***You must have a minimum of
12 players on your roster to register***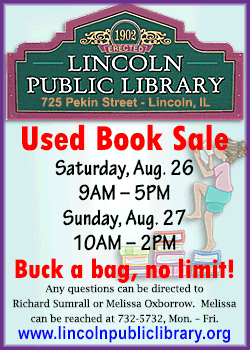 One umpire per game.

The 1st place team will receive t-shirts!

Registration: June 28th – July 31st
Lincoln Park District Front Administration Office
For more information call: (217) 732-8770

Limit: First 6 Teams to register!
Summer Rocks Dance Camp
Monday, July 10– Friday, July 14

10:30am – 11:30am in the Aerobic Studio
Fee - $30.00
For kids ages 7-12

Heather Ramey - Dance Camp Coach!
Kids will learn basic dance techniques including leaps, turns and kicks along with brief side line combinations and 2 ROCKIN' Dance Songs!

Friday, July 14, parents, friends and family are invited to a recital at 11:30am in the Aerobic Studio.

Kids will receive a Camp T-shirt**, one -week Pool Pass, a daily snack and bottle of water.

Spaces are limited ---- Please sign up at the administrative office
Midsummer Triathlon Challenge

Saturday, July 28
8:30am

Swim - 4 laps in the pool
Ride - 8 miles on the SPINNING bike
Run - 1 mile cross country

FREE for members, $4.00 for non-members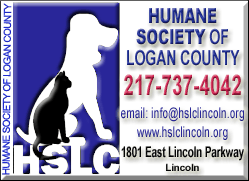 This is a non-competitive, fun way to challenge yourself and "TRI" something new this summer!

Please sign up at the Fitness Desk to reserve your spot today! 15 maximum spots available for each wave. Lifeguard will be on duty.

Joe Ryan and the Cheap Seats will be on site broadcasting.

Jacki Pavlik, Heather Ramey and Michelle Ryan – coaches

Bottled water and healthy snacks courtesy of Joe Ryan, Country Financial.