Cooperstown - Baseball Hall of Fame 2017 Induction Ceremony this Sunday
Mount Pulaski's Cady Lowery enjoying baseball enthusiast experience of a lifetime while expanding journalist skills

Send a link to a friend Share
[July 28, 2017] This weekend thousands of people will converge on the little village of Cooperstown, N.Y., to witness the Baseball Hall of Fame Induction on Sunday afternoon, and Cady Lowery of Mount Pulaski will be right in the middle of the excitement. Lowery is working the event as part of her summer job as a Steele Intern in the communications department for the Baseball Hall of Fame.

The Class of 2017

The 2017 Induction Class features players Tim "Rock" Raines, Iván "Pudge" Rodríguez and Jeff Bagwell. Baseball executives Allan "Bud" Selig and John Schuerholz round out the class of five new members.

Raines will be inducted as a member of the Montreal Expos. One of the best leadoff hitters in baseball, he also played for the Chicago White Sox, New York Yankees, Oakland Athletics, Baltimore Orioles and Florida Marlins.

Rodríguez will go in as a member of the Texas Rangers, but he, too, spent time with numerous organizations. Rodríguez, one of the best catchers in the game, played for the Florida Marlins, Detroit Tigers, New York Yankees, Houston Astros and Washington Nationals.

Bagwell, Connecticut-born, Boston-raised and originally drafted by the Red Sox, played his entire Major League Baseball career with the Houston Astros. As a first baseman for the Astros, Bagwell was part of the "Killer B's" that also featured Lance Berkman and Craig Biggio.
Meanwhile, Selig was the ninth Commissioner of Baseball, serving officially from July 9, 1998 - January 25, 2015. Prior to that he was acting commissioner for six years. Selig was also a previous team owner of the Milwaukee Brewers and is credited with keeping baseball in Milwaukee after the Braves moved to Atlanta.

Selig even started the World Baseball Classic, an event that has grown in popularity through the years.

When Selig gets inducted on Sunday, it will be his 83rd birthday. He will be the first person inducted on his birthday.

Rounding out the Class of 2017 is John Schuerholz, the mastermind executive behind the 1985 World Champion Kansas City Royals and the 1995 Atlanta Braves. Schuerholz celebrated a 50-year history with MLB last year and is still active as the President of the Atlanta Braves.

Schuerholz started his career as a teacher in Maryland but wrote a letter to the Baltimore Orioles expressing an interest in working in baseball. The rest is history.

The anticipation of this history-making weekend has been building since January when the Class of 2017 was announced. For these grown men elected to baseball's hallowed shrine, the moment is often described as surreal. Those who get "the call" sometimes shed tears, followed by a moment of silence while they collect their thoughts. Illustratively, this year when Raines took the phone call he said, "It was the biggest call I've ever had in my life."
-----
The Baseball Hall of Fame intern application process

For Lowery, a 2014 graduate of Mount Pulaski High School, the anticipation has been building since February when she got "the call" herself.

But to set the stage for that call, there is a little history to cover first. The most often asked question Lowery has received over the past six months is "How did you get this job?" She addressed that question recently with the memory still fresh in her mind.

"I saw that the Hall of Fame had applications for internships last year, actually," Lowery said. "I was going to apply, but didn't think I had any experience that would qualify me for it. I decided I would apply the following year. A year passed, and I forgot about it until I saw baseball writer Peter Gammons tweet a link to it.

"So, the night of the deadline, I sat on the floor of my apartment and started the application two hours before it was due. I finished with about twenty minutes to spare. I texted my dad first after I completed it and said, "There's no way I get this, but I just applied to be an intern at the Baseball Hall of Fame." He responded with, 'A lot of people will tell you no, but you can never tell yourself that.'"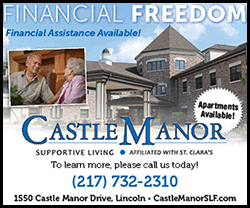 Lowery's father, Doug, recalls urging his daughter as she sat on the couch over Christmas vacation to apply for any job in baseball that was of interest to her, stressing summer employment. As a student at the University of Missouri's School of Journalism, Doug had confidence in his daughter and he was persistent that she pursue any and all opportunities.

"Cady thought everything she looked at on the internet, she was not qualified for," said Doug. "I told her that if she was not qualified for a position in baseball, then nobody was. We sent her to the best journalism school in the country and with her baseball knowledge I felt like she was very qualified to work in baseball."

Cady continues telling her story, "After I submitted it, I honestly forgot about it. Two weeks later I had just got home from a career fair for Missouri School of Journalism students when I checked my emails and saw an email from a guy named Craig Muder. He asked me if I was interested in interviewing for the communications department internship.

"Obviously, the answer was yes, but I didn't want to seem too eager. I didn't have a lot to do that afternoon, but I was already getting antsy, so I just drove around Columbia for a while until I ended up in the parking lot of a McDonald's, where I finally emailed him back. I set up my interview for the very next day at 2:30 in the afternoon."

The interview

As it happened, "2:30 (p.m.) rolls around the next day," Lowery said, taking a deep breath. "I stayed in my room to wait for the call, and honestly that was one of the coolest things. I looked down and see "Cooperstown, N.Y." is calling me. It was all just crazy from the start. Craig asked me all the typical interview questions, and at the very end he said, 'You don't really have to know all that much about baseball, but it would certainly help. If I say Rickey Henderson, what could you tell me about him?'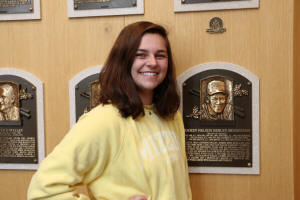 I said, "He's the all-time stolen base leader, an Oakland Athletics great, and that he was about to have the field named after him.' Right before he hung up, he told me to send him writing samples and that I would know within a week."

The Class and "The Call"

February 15, 2017 is a day Lowery will never forget. She continues telling the story with her voice raising in excitement. "On Wednesday, February 15, I was sitting in my Marketing 3000 class when I looked down at my phone and noticed I had a missed call and a voicemail. My heart stopped for a second because I knew it had to be the HOF.
"The new iPhone update lets you read the transcription of your voice mails, so I clicked and saw it was from Craig. It seemed oddly positive, so I wanted to call him back right then. But this class I was in is taught by a guy who calls out students for coming in late and leaving early. So, if I was going to leave to call him back, I knew there may be a problem with the teacher. I asked my friend Kristen what I should do, and she looked at me like I was nuts for even hesitating.

"I got up to leave the class, and as soon as I stood up, I heard, 'Where do you think you're going?' I said, 'I have an extremely important phone call to make. I'm sorry.' Then darted out the door. I found out later that the teacher actually followed me out the door to look for me to see exactly where I went."

"I called Craig while I was standing in the middle of Carnahan Quad at Mizzou, right outside the business school," Lowery said. "The first thing Craig said to me was, 'How would you like to spend your summer in Cooperstown?' I obviously said yes, I would be a big fan of that. He asked if I needed to think it over or talk to my parents. I said no to both.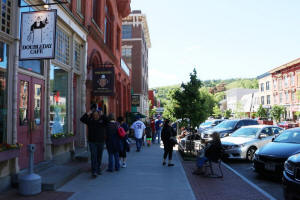 Little shops and restaurants line the historic Main Street in Cooperstown, N.Y.
He asked me if I was sure I wanted to live somewhere with only 1,800 people and only a few stop lights. I told him I grew up in a town with no stoplights and even less people, so I could handle it."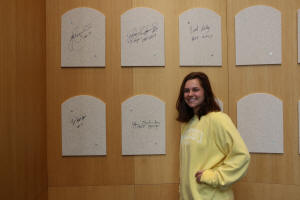 Lowery stands next to the spots where the Baseball Hall of Fame Class of 2017plaques will be placed. Each inductee autographs the base for the plaque ahead of time.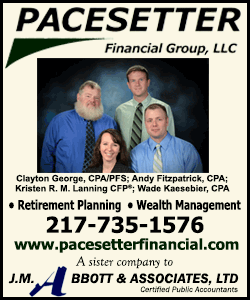 Muder was spot-on with his description of Cooperstown to Lowery. Cooperstown is a small village nestled in the Catskills in upstate New York with a main street that features the Baseball Hall of Fame, a post office, a village hall, several quaint shops and a few restaurants and bars. Be careful not to blink as you travel through town or you will miss that one stoplight that dangles above on a wire.

Immediately after "The Call"

"Right after I found out, I called my mom first," Lowery continued, knowing just what she was going to say. "I didn't even say hello or anything, I just said, 'Do you have any idea how long it takes to drive to Cooperstown, because in a few months you're going to find out.' I could tell she started to cry. Then I called my dad, and he didn't answer, so I called my brother Michael. Michael never ever answers his phone, so I hesitated to even do that. But, that day he answered. He was even excited, which if you know Michael, that takes a lot. My dad called me back, and I told him the news. Right after that, I frantically texted all my friends. It was pretty surreal for the rest of the day. It's honestly still a little surreal now."

During the months leading up to the internship, Lowery texted family often with the same message reading, "I still cannot believe I am going to be working at the HOF this summer."
The dream becomes a reality

"This is honestly a dream come true for me," Lowery said. "Everyone who knows me knows how much I love baseball and the history behind the game. It's even cooler that I get to write about what I am passionate about."

On June 5, 2017 the reality set in as Lowery entered the Baseball Hall of Fame to begin day one of the 2017 Frank and Peggy Steele Internship Program for Youth Leadership Development.

According to a press release, now in its 17th year, the Frank and Peggy Steele Internship Program for Youth Leadership Development program offers college undergraduate and graduate students an opportunity to work alongside museum and library staff members to gain hands-on professional training in a field that closely matches the student's major. Interns craft leadership and communication skills by attending career seminars hosted by Hall of Fame staff and community leaders, as well as participating in thematic public speaking in the museum, and research and writing assignments that directly relate to the museum mission.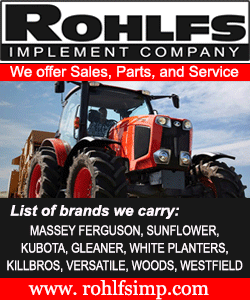 In addition to completing 40 hours of work each week, interns participate in a number of career seminars during the program on topics such as networking, teamwork, business communication and creating an innovative leadership style. In addition, every intern hosts artifact spotlights throughout the summer – brief public presentations with in-depth stories about items in the museum's collections.

In all, 20 students hailing from 19 different universities are interning for museum departments, including collections, digital strategy, education, special events, membership, photography, photo archives, public relations, library research and sales and licensing. The 20 interns were selected from more than 500 applications from students nationally.

Lowery is the lone intern working in the Communications Department under Craig Muder.

When asked what made Lowery stand out from other applicants, Muder replied, "For me, selecting an intern is a combination of the resume and the phone interview. She nailed the interview (upbeat, thoughtful answers) and the fact that she's in J-school at Missouri says a lot. In the end, it comes down to a feeling for me (since we don't do in-person interviews). I was pretty sure she was going to be a good one."

From day one Lowery has been in love with her job at the HOF. "It's really cool," she said. "It's a little surreal being around so much history all the time. American history can be told through baseball, so it's like walking through the walls of America."

Among Lowery's first assignments was to write press releases on all the interns, herself included. "I will be writing Inside Pitch stories that go out in emails to subscribers as well as other writing assignments like press releases. It's a lot of everything that's writing based." Recently she had the opportunity to interview New York Yankee legend Andy Pettitte for an article that was published on the HOF website.

With a busy weekend ahead, Lowery and the interns have a few things to keep in mind that they learned the first day on the job. "No autographs and no pictures allowed ever, they said," explained Lowery. "They warned us that we will see everyone under the sun come in though, and we would be very surprised about who we see. They just kept saying Hollywood loves baseball too, so be on the lookout." While autographs and selfies are always nice momentos for most baseball fans, the stories and memories that Lowery is collecting this summer are enough to last a lifetime for this baseball fan.

When Lowery completes this once in a lifetime opportunity on August 11, 2017 she will make her way back to the University of Missouri to start her senior year. Lowery plans to graduate in May of 2018 with a Bachelor's Degree in Journalism and minors in history and business.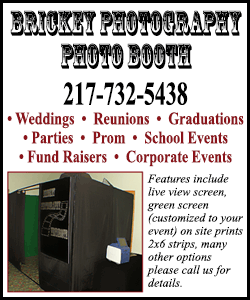 The interns

The internship program began in 2001 and has since welcomed more than 300 interns in an experience made possible by Peggy Steele, who endowed the program in honor of her late husband, Frank, and in his commitment to fostering education and leadership development.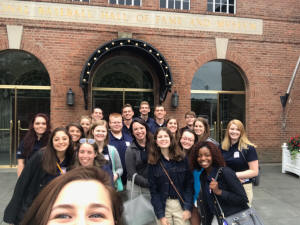 The first day on the job selfie is taken by Cady Lowery. The 20 Steele Interns have developed close friendships throughout the summer.

The 2017 Class of Frank and Peggy Steele Intern (name/university/
department):
Meghan Anderson, University of Oklahoma (curatorial)
Charles Barchett, Bradley University (development)
Madeline Chessario, University of Minnesota-Twin Cities (licensing & sales)
Emily Cooper, University of Massachusetts-Amherst (digital strategy)
Samuel Dreyfuss, Xavier University (development)
Rebecca Finnigan, Simmons College (photo archives)
Michael Fishbach, University of Wisconsin-Milwaukee (digital strategy)
Kyle Grozen, University of California-Los Angeles (education)
Justin Hendry, Texas Christian University (education)
Cagney Irving, The Citadel (development)
Cady Lowery, University of Missouri-Columbia (communications)
Hannah Mahnken, University of North Carolina-Greensboro (collections);
Elizabeth Muratore, University of Virginia (development);
Cassidy Murray, Lasell College (education);

Emily Perdue, Wayne State University (library research)
Samantha Selikoff, The College of New Jersey (special events/education)
Addison Skaggs, Oklahoma State University (multimedia)
Hanna Soltys, Simmons College (library research)
Erica Wells, Dickinson College (education)
Eldon Yeakel, Illinois State University (library manuscript archives)

[Teena Lowery]