Class of 2017 Frank and Peggy Steele Interns Begin Professional Careers at Baseball Hall of Fame
20 Undergraduate and Graduate Students, including Mount Pulaski native and University of Missouri student Cady Lowery, Start the Experience of a Lifetime

Send a link to a friend Share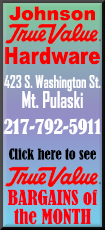 [July 28, 2017] June 15, 2017 - Cooperstown NY - Some people wait a lifetime for a call from the Hall. But for certain students, including Cady Lowery of Mount Pulaski, Ill., that call came a little earlier.

Twenty college students arrived in Cooperstown on June 5 to begin a 10-week study in a variety of disciplines at the National Baseball Hall of Fame and Museum as members of the 2017 Class of the Frank and Peggy Steele Internship Program for Youth Leadership Development.

The Class of 2017 includes Cady Lowery, a rising senior at the University of Missouri-Columbia, majoring in journalism who is interning in the Hall of Fame's communications department.

"This is honestly a dream come true for me," Lowery said. "Everyone who knows me knows how much I love baseball and the history behind the game. It's even cooler that I get to write about what I'm passionate about."

Now in its 17th year, the Frank and Peggy Steele Internship Program for Youth Leadership Development program offers college undergraduate and graduate students an opportunity to work alongside Museum and Library staff members to gain hands-on professional training in a field that closely matches the student's major. Interns craft leadership and communication skills by attending career seminars hosted by Hall of Fame staff and community leaders, as well as participating in thematic public speaking in the Museum, and research and writing assignments that directly relate to the Museum mission.

In all, 20 students hailing from 19 different universities will intern for Museum departments, including collections, digital strategy, education, special events, membership, photography, photo archives, public relations, library research and sales and licensing. The 20 interns were selected from more than 500 applications from students nationally.

In addition to completing 40 hours of work each week, interns will participate in a number of career seminars during the program, on topics such as networking, teamwork, business communication and creating an innovative leadership style. In addition, every intern will host artifact spotlights – brief public presentations with in-depth stories about items in the Museum's collections – in the Museum throughout the summer.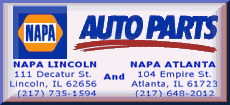 The internship program began in 2001 and has since welcomed more than 300 interns in an experience made possible by Peggy Steele, who endowed the program in honor of her late husband, Frank, and in his commitment to fostering education and leadership development.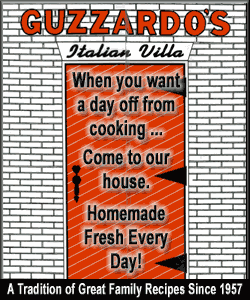 The 2017 Class of Frank and Peggy Steele Interns (name/university/ department):
Meghan Anderson, University of Oklahoma (curatorial); Charles Barchett, Bradley University (development); Madeline Chessario, University of Minnesota-Twin Cities (licensing & sales); Emily Cooper, University of Massachusetts-Amherst (digital strategy); Samuel Dreyfuss, Xavier University (development); Rebecca Finnigan, Simmons College (photo archives); Michael Fishbach, University of Wisconsin-Milwaukee (digital strategy); Kyle Grozen, University of California-Los Angeles (education); Justin Hendry, Texas Christian University (education); Cagney Irving, The Citadel (development); Cady Lowery, University of Missouri-Columbia (communications); Hannah Mahnken, University of North Carolina-Greensboro (collections); Elizabeth Muratore, University of Virginia (development); Cassidy Murray, Lasell College (education); Emily Perdue, Wayne State University (library research); Samantha Selikoff, The College of New Jersey (special events/education); Addison Skaggs, Oklahoma State University (multimedia); Hanna Soltys, Simmons College (library research); Erica Wells, Dickinson College (education); Eldon Yeakel, Illinois State University (library manuscript archives).
Applications for the 2018 Frank and Peggy Steele Internship Program will be due on January 31, 2018 and will be available beginning this fall at www.baseballhall.org/education.

The National Baseball Hall of Fame and Museum is open seven days a week year round, with the exception of Thanksgiving, Christmas and New Year's Day. The Museum observes summer hours of 9 a.m. until 9 p.m. from Memorial Day Weekend until the day before Labor Day. From Labor Day until Memorial Day Weekend, the Museum observes daily regular hours of 9 a.m. until 5 p.m. Ticket prices are $23 for adults (13 and over), $15 for seniors (65 and over) and $12 for juniors (ages 7-12) and for those holding current memberships in the VFW, Disabled American Veterans, American Legion and AMVets organizations. Members are always admitted free of charge and there is no charge for children 6 years of age or younger. This institution is an equal opportunity provider. For more information, visit our website at baseballhall.org or call 888-HALL-OF-FAME (888-425-5633) or 607-547-7200.
[Craig Muder, Director of Communications]