Third Friday Downtown: Kids figure it out! To beat the heat... add water!
Send a link to a friend Share
[July 28, 2017] LINCOLN - On Friday evening the extreme heat in Lincoln may have hindered the turnout for July's Third Fridays Downtown. However, those who were in attendance endured the heat with water!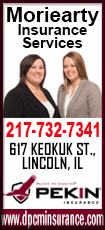 Early in the evening the majority of the crowd consisted of youngsters playing on the two water slides set up on Broadway, or taking a shot at the victim sitting in the dunk tank.

Another inflatable involved climbing uphill, and some youngsters were rotating between it and the water games.

Another unique game was going on at the intersection of Broadway and Kickapoo streets involved a volleyball net, but no volleyball. While no one could quite define what the game was, those playing seemed to be having a good time at it.

The evening also included frozen custard for sale from Culver's Restaurant, and Joe Ryan of Country Financial was busy grilling hot dogs.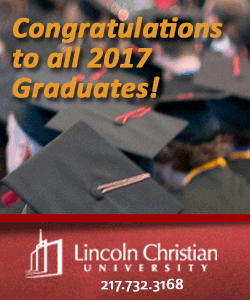 The Boys Scouts were on hand again selling food, and Meghan's Lemonade Stand was a busy location.

There were other food offerings and live music throughout the evening.

The city fire department also had trucks on hand, and a few folks enjoyed checking those out.
[Nila Smith]