Lincoln Community High School Awarded Bronze Medal


Send a link to a friend Share
[July 30, 2017] LINCOLN - The Board of Education of Lincoln Community High School is proud to announce the school district has been awarded a Bronze Medal by U.S. News & World Report and has made the list of Best High Schools in Illinois. To be eligible for a state ranking, a school must be awarded a national gold, silver, or bronze medal. Schools are ranked based on their performance on state-required tests and how well they prepare students for college.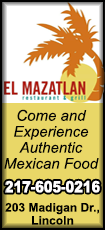 To graduate, Illinois high school students must take three years of math and one year of art, music, foreign language or vocational education among other requirements. In 11th grade, students are assessed via the SAT college entrance exam.

To produce the 2017 Best High Schools rankings, U.S. News & World Report teamed with RTI International. A four-step process determined the Best High Schools ensuring that the schools served all of their students well, using their performance on the math and reading parts of their state proficiency tests, graduation rates, and assessing the degree to which schools prepare students for college-level work.
Lincoln Community High School has a total enrollment of 860 students and a 16:1 student-teacher ratio. The student body makeup is 51 percent male and 49 percent female, the total minority enrollment is 10 percent, and the total economically disadvantaged rate is 43 percent.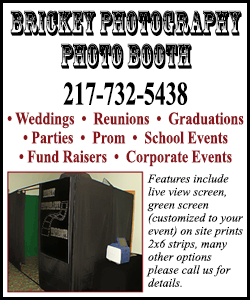 Illinois has many school ranked in 2017 among the U.S. News & World Report Best High Schools including 14 gold medal schools, 67 silver medal schools, and 114 bronze medal schools. Many of the top-ranked schools are located in Chicago or Chicago suburbs.

Congratulations to the entire staff and student body on this award.
[LCHS District 404 Superintendent Robert Bagby]