Guinea Pigs make their debut at the 4-H pet shows on Saturday

Send a link to a friend Share
[July 31, 2017] On Saturday morning several area youngsters made their way to the Logan County Fairgrounds with pets in hand, or on the leash, for the annual 4-H Pet Show. Again this year, the event included 4-H members from the three counties making up the Extension Unit 16 – Logan, Menard and Sangamon.
The dog show was spilt up a bit differently from past years, with three people serving as judges. Amy DeReimacker of Pleasant Plains served as the judge for the Dog Showmanship classes, while Heather Logan of Illiopolis, at the same time was judging Dog Care in another location. Dog Obedience was judged by Erin Sanders.

The Logan County Dog Superintendent was Cathy Starr, who was accompanied by Toni Franks of Sangamon County. Starr checked the animals in as they arrived making sure that all the required paperwork was in place so the dogs qualified to show. Franks announced the events and presented the awards at the end of the day.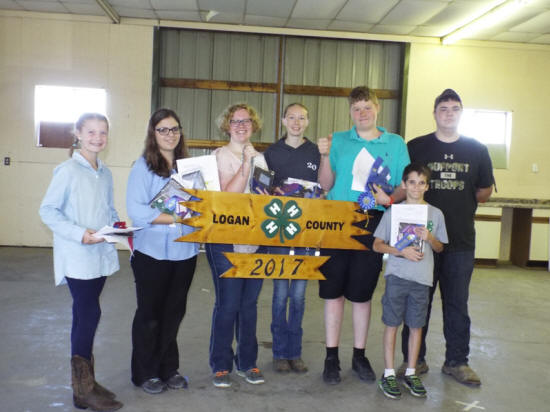 Those who participated in the dog show, left to right:
Marissa Huesing
Cheyenne Stout
Katie Lynn
Charlotte Toohill
Roux Starr
Stephen Starasta (in front)
Bryson Farris
In the Cat Show, Heather Logan served as the judge. Logan works at Best Friends Animal Hospital in Lincoln, and spends most of her time caring for the cat patients. Logan spent a great deal of time talking with each entrant, giving them kudo's on the way they care for their animals and offering tips to help the youngsters provide the best possible home for their pets.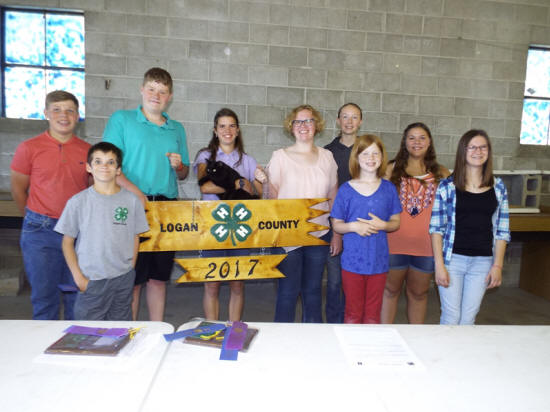 Those who participated in the cat show included, back row: James Lynn, Roux Starr, Ruthie Ruhl, Katie Lynn, Charlotte Toohill and Alyssa Tibbs. Front: Steven Starasta, Sarai Jackson and Sarah Starasta.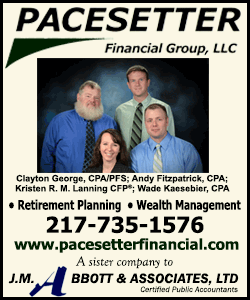 This year, for the first time, Guinea Pigs were shown at the 4-H Pet Show. There were four entries in the newly formed category, with three local 4-H members participating.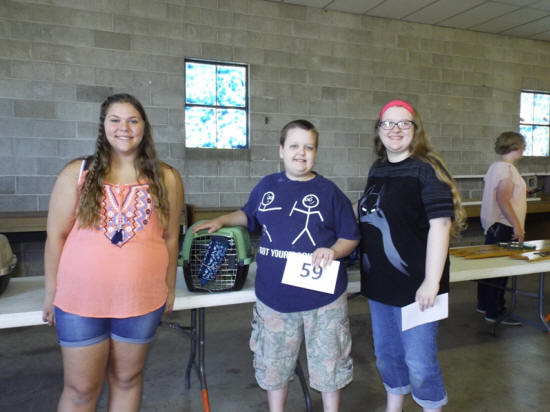 Left to right: Alyssa Tibbs had two pets entered, and Daniel and Hannah Crider each entered one.

Heather Logan served as the judge for the Guinea Pigs. While she said cats where her strong suit, she still had kudos for the kids in their care of the sweet and healthy pets. She talked with them about their personalities and learned some are shy and some are naughty sometimes, but all were well loved.

It was a fun little event for the kids and the audience. The local 4-H program is hopeful that the four guinea pigs this year will grow into a larger participation in the years to come.

[Nila Smith]