Look for Conservation Partners at Farm Progress Show
Send a link to a friend Share
[July 30, 2017] Are you going to the 2017 Farm Progress Show in Decatur, IL this summer? It opens August 29-31 and promises to be full of new things to see, hear, and learn. Be sure to visit the "Partners in Conservation" tent. According to Illinois State Conservationist Ivan Dozier, "Stop by and see us at location 26E in the Southeast Quad. You can't miss it—just look for big, blue flags and a huge soil pit!"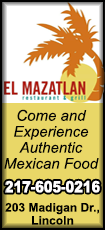 The Partner's in Conservation theme this year is "Have a ConserVAtion ConverSAtion" because one end of the tent will be a large stage and seating for a variety of hour-long panel discussions held daily from 10 am to 4 pm. "Come in, sit down, and take a load off. Learn something new that's happening in conservation. What could be better?" says Dozier. Each discussion includes a question and answer period and opportunity to talk one-on-one with guests after each session.
Conservation discussion topics include:

- Soil Health & Cover Crops
- Local Food & Small Grain Production
- Leadership Insights
- Pollinator Habitat & Benefits
- Soil Fertility
- Soil Demonstrations
- Water Quality & Communities
- Bioreactors & Saturated Buffers
- Farmer Testimonials
- And more!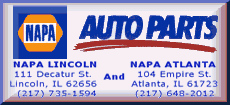 On the site, see a Rainfall Simulator Demo, "Sammy Soil Saver" – in person!, a 1935 Soil Erosion Service pickup truck, USGS Research Boat, and a freshly dug soil pit you can walk through and examine yourself. Bring your camera and take plenty of selfies.

If you're into cover crops (or still thinking about it), meet Mr. Gabe Brown our special guest and a farmer from North Dakota. Gabe will share stories on how he uses CRAZY cover crop mixes to create super, healthy soil with impressive yields.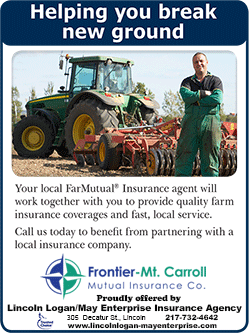 Who else can you find in the "Partners in Conservation" tent? Twenty-one groups you should know:

American Farmland Trust
Association of SWCDs
Holistic Management International
IL Assn of Drainage Districts
IL Department of Agriculture
IL Department of Natural Resources
IL Environmental Protection Agency
IL Soil Classifiers
IL Stewardship Alliance
Isaac Walton League
Macon County SWCD
Mason State Nursery
The Nature Conservancy .
Trees Forever
US Fish & Wildlife Service
US Geologic Survey
USDA NRCS - Illinois
USDA Rural Development
IL Rural Water Assn
IL Land Improvement Contractors Assn.

"We're hoping for nice temperatures but will have cooling fans and water available, and all vendors will provide helpful information you can use on your land. Hope to see you in August!" Dozier adds.
[Paige Buck
Public Affairs Officer
USDA Natural Resources Conservation Service]