U.S. funds leave portfolios unchanged in July; bullish on euro zone: Reuters poll
Send a link to a friend Share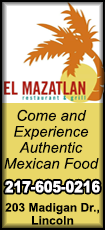 [July 31, 2017] By Shrutee Sarkar

(Reuters) - U.S. fund managers kept their model global portfolio mostly unchanged in July but recommended an increase to euro zone assets, citing stronger economic momentum in the currency bloc, a Reuters poll showed on Monday.

Global equity allocations accounted for an average 57.0 percent from 57.3 percent in the previous month, with bonds at 34.6 percent versus 34.9 percent, according to the latest poll of 13 fund managers. The remainder was spread between cash, property and alternative assets.

While recommended allocations to domestic assets remained more or less the same, the suggested increase in exposure to euro zone equities and bonds was the highest since at least March 2012.

The findings of the latest poll are in line with a separate Reuters survey of economists published earlier in July, which showed expectations for euro zone growth was strong and a reduction in policy accommodation was in the pipeline [ECB/INT].

Euro zone economic sentiment rose for a third straight month in July to a new 10-year high, largely because of a pick-up in services firms and across all sectors. Confidence indicators were well above historical averages.

The International Monetary Fund also raised its growth forecasts for the euro zone last week, citing "solid momentum" in the economy.

"Markets took ECB President Draghi's comments on a strengthening recovery as hints that the ECB may soon trim its bond-buying program. The comments came amid sturdier euro zone manufacturing and multi year highs in business and consumer confidence," said a fund manager at a large investment firm.
"We anticipate core inflation remaining well short of the ECB's 'below but close to 2 percent' objective, but the solid growth momentum will likely allow the ECB to taper and eventually end its purchases from early next year."

Regional breakdowns also showed recommendations were largely unchanged for other major developed economies, even as fund managers expected the current momentum in the global economy to continue.
"We expect the eight-year-old global economic expansion will continue to strengthen and broaden for the remainder of 2017," noted the fund manager.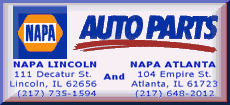 "Our outlook reflects several positive factors: generally supportive fiscal policies - or expectations of them - in most developed market economies, easier financial conditions since the start of the year, positive animal spirits as indicated by consumer and business confidence data, and a rebound in global trade."

Global wrap-up: [ASSET/WRAP]

Europe poll story: [EUR/ASSET]

UK poll story: [GB/ASSET]

Japan poll story: [JP/ASSET]

China poll story: [CN/ASSET]

(Polling by Rahul Karunakar and Indradip Ghosh, editing by Larry King)
[© 2017 Thomson Reuters. All rights reserved.]
Copyright 2017 Reuters. All rights reserved. This material may not be published, broadcast, rewritten or redistributed.