NASCAR notebook: Pocono jinx clobbers Johnson again

Send a link to a friend Share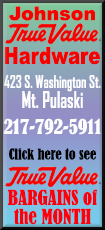 [July 31, 2017] By Reid Spencer, NASCAR Wire Service

Distributed by The Sports Xchange

LONG POND, Pa. -- What used to be an excellent track for Jimmie Johnson has turned into a jinx of late.

The seven-time Monster Energy NASCAR Cup Series champion has three victories at the Tricky Triangle, but in the last four races at the 2.5-mile speedway, Johnson has crashed out three times.

Sunday's Overton's 400 brought the second straight DNF for the No. 48 Hendrick Motorsports Chevrolet. On Lap 57, one go-around after the second stage went green, Johnson took a spin into the Turn 3 wall off the nose of teammate Kasey Kahne's Chevy.

Before Johnson's race ended in that corner, he had already collided with Ryan Blaney after an earlier restart.

"I was in the outside lane and losing some spots," Johnson said of the wreck. "I think the No. 5 washed up into me and kind of finished me off over there in Turn 3.

"It's definitely not the day we wanted to have, but I don't think either one of those situations were intentional by any stretch. It's just a bummer day for this whole Lowe's team, and we'll get our Chevy ready for next week and go do it again."

In his last four starts at Pocono, Johnson has finished 35th, 16th, 36th and 35th. He hasn't had a result better than 10th since he picked up his third victory of the season on June 4 at Dover.

BOWYER PICKS UP STAGE WIN WITH CONTRARIAN STRATEGY

When every car running ahead of Clint Bowyer came to pit road on Lap 96 -- in a group that included race winner Kyle Busch, runner-up Kevin Harvick, Martin Truex Jr., Denny Hamlin, Matt Kenseth and Chase Elliott, Bowyer inherited the lead.

Four laps later, Bowyer collected his first stage win and first playoff point of the season.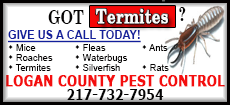 But that wasn't the highlight of Bowyer's day. Forced to pit under caution at the end of the stage, Bowyer restarted 11th and never advanced higher than fifth during the final 60 laps of the race. He finished sixth, after Brad Keselowski passed him for the fifth position in the closing laps.

[to top of second column]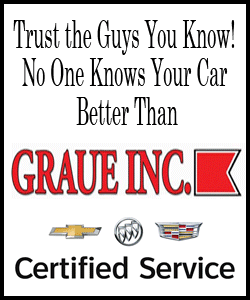 Bowyer, who is fighting for a spot in NASCAR's playoff, was pleased with the speed in his No. 14 Stewart-Haas Racing Ford.

"It was a big pit strategy day, for sure, and you know that going into a race like this," Bowyer said. "Our car was good all weekend. We unloaded a fast car. This is the best car that we've unloaded in quite some time.
"A little bit different build. Hopefully, this is what we're looking for, what I'm looking for and (we can) build on this."

TRUEX SACRIFICES STAGE WIN FOR CHANCE TO WIN RACE

On Lap 96 of Sunday's Overton's 400 monster Energy NASCAR Cup Series event at Pocono Raceway, Martin Truex Jr. brought his No. 78 Furniture Row Racing Toyota to pit road -- giving up the lead just four laps away from what would have been his 15th stage win of the season.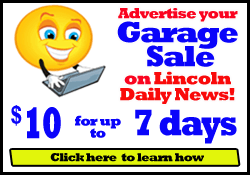 It was a case of long-range thinking by Truex and his crew chief, Cole Pearn. The idea was to set up a race-winning strategy by pitting early and regaining track position when those who stayed out for the stage points pitted under caution at the end of the stage.

But Truex lost the lead to Kevin Harvick in traffic and never regained it. After Kyle Busch stormed through the field on fresher tires to win the race, Truex arrived at the finish line in third place.

"The thought there was, if we didn't pit there, we probably weren't going to have a shot at winning the race," Truex said. "That was the gamble. That was our mind-set before the race. We figured if we felt like we were good enough to possibly win the race, we'd have to pit before the end of that second stage.

"Just stuck to our plan. That's kind of what we talked about before the race, hoping to get the overall win. It didn't work out, so obviously now I wish we would have stayed out and won that stage."

Truex already has 29 playoff points, 15 from his three race victories and 14 from the stages. Jimmie Johnson is second with 16 playoff points.

-----------------------------------------------
[© 2017 Thomson Reuters. All rights reserved.]
Copyright 2017 Reuters. All rights reserved. This material may not be published, broadcast, rewritten or redistributed.