Park district notes
Lincoln Park District holds special events for kids
Pre-registration requested
From Abby Neece, program coordinator

Send a link to a friend Share
[June 03, 2017] Legos & Games Camp - Kids entering grades first through eighth are invited to attend Legos & Games Camp at the Lincoln Park District June 12th through 16th.
The camp will be divided into two groups according to grade level.

For those entering first through third grade, camp time will be from 8:45 a.m. to 10 a.m. each day.

Those entering fourth through eighth grades will have camp daily from 10:30 a.m. to 12:30 p.m.

During this camp, kids will be able to work with a variety of Lego's and build different figures while interacting with others their own age. They will also get to play board games and create their own as well.

Pre-registration is required and those registering by Monday, June 5th will receive their very own Lego Building Kit.

Jody Phillips will be the instructor at this four-day camp.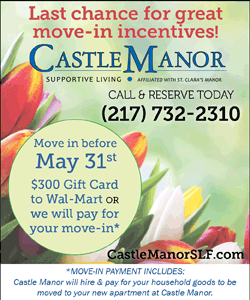 Hunter Safety Course for youth

On June 2nd and 3rd, the Lincoln Park District will host a Hunter Safety Course for kids 8 years of age and older.

Registration is requested. Please contact the Lincoln Park District office at 217-732-8770.