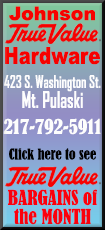 Barry said, "It was a very rewarding job. I really enjoyed my job and I can't imagine doing anything else. I will miss it greatly."

Barry said by driving the athletic teams, "I had an opportunity to go to many sports events and even drive my son and granddaughters to them [as they have been on teams]." She said she has enjoyed being able to watch so many of the games.

Lisa Rohlfs, another bus driver over the years, said, "LulaBelle was one of the best co-workers ever. She is always willing go above and beyond. She is the one who talked me into driving the bus, trained me and always was a voice of encouragement. Not much stood in the way of her job. She loves the kids she drove to and from school everyday. There have been many that were her 'kids'."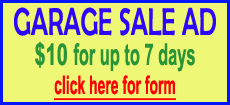 Rohlfs has many memories of Barry and said, "I remember when she planned her hip replacement and I was her fulltime substitute. Was I ready to take on the task, absolutely. So on my very first day, we had a flood. Many roads were closed and I just kept on driving and praying that I could get to all of the kids and get them to school." Rohlfs said, "I made it without any mishaps. I of course called her to let her know how it went and she said, 'I knew you would be just fine'."

Rohlfs said, "As the weeks went on in her recovery, I would drive by her house, as it was on the route and honk every day. One morning we had a few extra minutes, so the kids and I decided to stop and tell her hello. I honked as usual, but was honking in her drive. When she came to the door, seeing the kids out the windows saying hi and waving, I know her heart was full."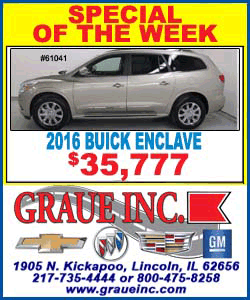 Rohlfs said, "She called me later and told me it made her day. It was always the kids that kept her going. She loves all of them and likes to hear what is happening in their lives."

Rohlfs said, "When I was a little girl, I lived down the road from LulaBelle's sister Analina. Now that I know LulaBelle, my heart is even fuller. Her sister was a kind, sweet, loving and caring person just like LulaBelle. I feel that meeting her, my life has come full circle. God placed me where I was needed and I am truly grateful. LulaBelle is one in a million and no one will ever replace her!"

LulaBelle has been the bus driver for at least two generations of some area families who likely have many memories of her time driving for the district.

On Thursday, May 25, a retirement party was held for Barry. May she have many happy years of retirement.

[Angela Reiners]