Artists share insights to creative process at June's "Inspired by…" show
Send a link to a friend Share
[June 13, 2017] LINCOLN - Have you ever looked at a beautiful painting or sculpture and wondered about the thought process of the artist who came up with such a wonderful creation?
The latest art gallery opening of the Lincoln Art Institute on Thursday evening attempts to answer that question. The members of Logan County Arts entitled their latest art show "Inspired By…" and the artists gave the visitors to the gallery their take on what inspires them.

There were as many sources of inspiration as there were paintings and photographs on the walls of the gallery.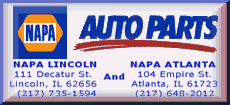 "There are a variety of things that inspire an artist. I think artists are tuned into receiving inspiration," said Pam Moriearty. Pam had several pieces in the show and each came from a different part of life that she finds important. One is inspired by artists from another era. Another is inspired by nature, specifically the beautiful Lincoln College Environmental Center at Creekside. Even the arrangement of the vase of flowers on the table containing the treats for those attending came from one of Pam's paintings.

Many of the artists find inspiration in other artists and many find it in unusual parts of their own lives. Matthew Welchel attributed his art to fascination with optical illusions. Lacey Mei finds some of her inspiration in her home state of Florida. Suzanne Faulkner found it in a trip she took to a third world country. Sheralyn Bolton attributes her art to fellow members of Logan County Arts who she admires.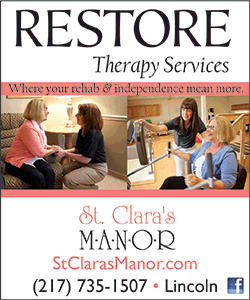 A trip to the Lincoln Art Institute during this exhibit will help shine a light on the paths that lead an artist to a completed work. It is important to note that each artist has several paintings, and photographs hanging on the walls of the LAI and each have a different inspiration attributed to it.

An artist can see something in the world around them and use it to create a feast for the eyes. That is an important lesson for all of us to understand. Look around and see what inspires you, what creates a sparkle in your eye. It does not matter if that inspiration leads to a work of art. It will lead to a better day.


"Inspired By…" will grace the walls of the Lincoln Art Institute for the rest of the month. Contact gallery owner Moses Pinkerton to arrange a viewing. He can be contacted at 217-651-8355. The Lincoln Art Institute also maintains a website: http://lincolnartinstitute.wix.com/lincolnil#!

[Curtis Fox]