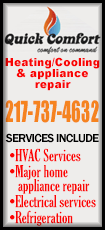 (Copy of questionnaire responses)

Business: Heritage Packaging, LLC

Contact Person: Greg Basford

Phone#: 217-735-4406

Address: 2350 Fifth Street, Lincoln

How many employees? 29

Website/Facebook Page Link:

Facebook: Heritage Packaging
Website: www.hpackaging.com

How long have you been a Chamber member?

10 years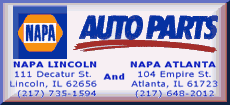 I joined the Chamber because....
We support business in Lincoln and Logan County. The Chamber is our primary means to show that support
Why did you decide to invest in Logan County?
The business was already here and is a good fit.
What products and services do you offer to Logan County?
Packaging materials and services for anyone who has shipping needs
Where do you see your business in 5 years?
Still Growing!
"Did you know" facts about Heritage Packaging
Heritage Packaging was started 40 years ago in 1977.
The current owners purchased the business 10 years ago in 2007.
Heritage was annexed into the city of Lincoln in 2014.
The company has 74,000 square feet under roof.
[Text copied from file received from the Lincoln/Logan County Chamber of Commerce]