2017 Relay For Life announces Jeff Benjamin as Master of Ceremonies
Event schedule announced
Send a link to a friend Share
[June 15, 2017] LINCOLN - Relay for Life of Logan County announced at their meeting that Jeff Benjamin will be the Master of Ceremony for the 2017 Relay "Paint Your World Purple" on June 17.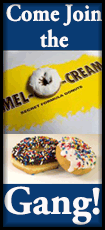 Jeff is best known for his "play-by-play" on the radio for all the Lincoln Railer's Boys' Basketball games for the past 16 years.

Jeff and his family have been a part of Relay for Life of Logan County for more than a decade on "The Purpose Driven People" team, led by Debbie Cooley. Like so many, his family and friends too have been touched by this dreaded disease which gives him this passion to be a part. Along with his 'experiences' he will also be able to share some Logan County Relay history as we celebrate this – our 20th year of Relay For Life – and for survivors – "another birthday" in Logan County.

Relay begins on Saturday, June 17th with Registration at 2:00. Survivors will be given Survivor Pins. Shirts will be given at the survivor dinner on Wednesday, June 14th)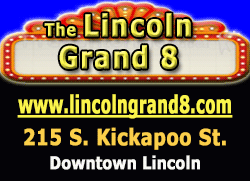 Luminaria will also be on display to honor loved ones departed, survivors and others. Luminaria will remain on sale for $10 available at any time from Bill Post by calling 732-7564, or will also be on sale for a period of time during the Relay.

Opening ceremony will be at 3:00 p.m. with the teams and some special announcements.

At 4:00 p.m. the Honorary Chair Bobbi Coziahr and Phyllis White, will be introduced and they in turn will lead the Survivors in the First Lap of the Relay.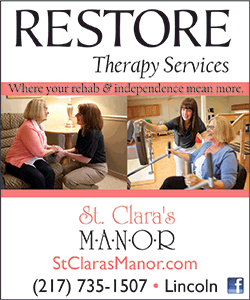 Events scheduled:
Silent Auction items all evening until 8:45 p.m.

A wide array of Vendors will be present during the evening.
A Buffet will be available from 4:00 -7:00 p.m. for all in attendance, Prepared by Lincoln College it will feature Hamburgers, Chicken Strips, Brats with Macaroni & Cheese, Baked Beans, several salads, variety of fruits, other side dishes, Brownies or cookies and drinks for a set price

Music, special activities and a canvas for walkers to 'brush stroke' each lap for the auction later – will be part of the all night activities.

7:00 -8:00 p.m. Live Auction with Mike Maske

9:00 p.m. Luminaria lit and names read during silent hour

10:00 p.m. Balloon launch to finalize the event.
Any questions contact:
Cyra Buttrell, chair 217-737-6423 or Tonita Reifsteck, Publicity/Survivor chair 217-855-1645
[Tonita Reifsteck]