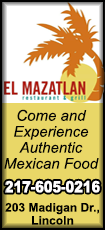 The Illinois Department of Transportation, or IDOT, is warning that roadwork may stop if the Illinois General Assembly does not pass a budget before July 1. IDOT issued a statement June 14, saying that unless something is done, contractors will be notified to cease construction June 30. But state funding is only part of the department's fiscal problems, as Illinois' expensive prevailing wage laws and costly workers' compensation policies unnecessarily drive up construction costs.

"Due to the General Assembly's refusal to pass a balanced budget, the Illinois Department of Transportation loses its ability to pay contractors starting July 1," IDOT said in a statement ABC 7 reported. "While we are hopeful the situation is resolved before then, the department is notifying contractors that all construction work is to shut down on June 30. Contractors will be advised to secure work zones to ensure their safety during any potential shutdown. As always, the safety of the traveling public will be the top priority as the department works through this process."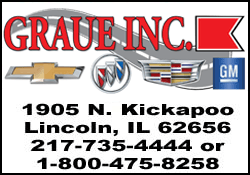 This is not the first time IDOT has run into monetary issues in the midst of Springfield gridlock. In 2016, the General Assembly acted in the eleventh hour to fund IDOT and to keep various projects around the state going.

While many vital construction projects across the Land of Lincoln need to be completed, public construction is needlessly expensive thanks to Illinois' costly prevailing wage and workers' compensation laws.

Prevailing wage laws force taxpayers to pay artificially inflated wage rates for public projects that could otherwise be completed using market wages. This drives up overall construction costs and foots taxpayers with the bill. In Cook County, for example, Illinois' prevailing wage law forces taxpayers to pay laborers on public projects $38 an hour in wages, in addition to $13.78 an hour for health and wellness and $10.12 an hour for pensions, for a total of $61.90 an hour. By contrast, the market average wage for laborers in Cook County is $26.90 an hour, meaning laborers on a public works project in Cook County reap the benefits of hourly wages that hover 40 percent above the average hourly wage for laborers performing similar work in the same area.

[to top of second column]
Other states have wised up to this inequity and scaled back their prevailing wage laws. In recent years, Indiana and Kentucky repealed their prevailing wage laws, while Wisconsin repealed its state prevailing wage law for local governments. All these states are able to save tax dollars by bringing down government spending on construction work. All in all, Illinois' prevailing wage laws cost state and local government an additional $656 million, according to a forthcoming Illinois Policy Institute study.

Illinois' sky-high workers' compensation rates also contribute to more spending on public construction work. In fact, workers' compensation on state and local public projects costs taxpayers nearly $1 billion annually. Illinois' failure to implement commonsense reforms to the state's workers' compensation system – such as tying the medical fee schedule to Medicare or private insurance reimbursement rates and reining in overly generous minimum and maximum wage-replacement rates – has left Illinois with the highest workers' compensation costs in the region.

Lawmakers should consider passing prevailing wage reform and workers' compensation reform. Both state and local governments would save precious dollars that could be used for more projects, or to provide tax relief. Either way, residents would benefit. Elected officials owe it to voters to use public money as wisely as possible and to get the most bang for taxpayers' buck. Paying artificially high rates for public works is unfair and unsmart policy.
Click here to respond to the editor about this article