Sweet success: life lessons with candy megastore owner Dylan Lauren
Send a link to a friend Share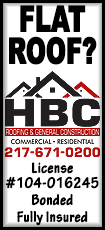 [June 20, 2017] By Chris Taylor

NEW YORK (Reuters) - Children of the rich and famous have a reputation for being spoiled brats who do not know the value of a dollar.

Then there is the daughter of famed fashion designer Ralph Lauren.

Dylan Lauren, 43, has made herself into a female Willy Wonka by creating the world's largest candy store, Dylan's Candy Bar, in Manhattan.

After the flagship's success, she opened more of these emporiums around the country. For the latest in Reuters' Life Lessons series, Lauren shared her secret recipe for success.

Q: Your dad came from very little, so did he ever tell you stories about making ends meet?

A: He grew up in a room shared with his brothers in a tiny apartment in the Bronx. So they were not affluent at all. But my grandfather was a very creative guy: He was a painter, he played the violin, he was in an actors' troupe. I think that creative life inspired my dad, and it has been passed down to me, too.

Q: How did you manage to step out of his shadow and start Dylan's Candy Bar?

A: People genuinely like my dad and his brand, so it's been a positive thing to have his name, not a negative. But it came to a point where I wanted people to know myself and my business.

I wanted to build the world's largest candy store, three floors that is full retail entertainment. Not just high-end candies but music, movies and a design right out of "Willy Wonka."
The business executives didn't really get it at first. They were like: "Why don't you just work with your dad? Or not work at all?"

Q: Did you experience some growing pains in getting it up and running?

A: I inherited a pretty good sense from my dad about what is going to sell. But building a team is a different thing. It's not just you anymore, and you have to find people who will support your vision.

That's hard. It's like putting a new family together and hoping everyone gets along. But at the end of the day, it is my name on the door.

Nowadays, since we pioneered a new business category, the challenge is that competitors are starting to pop up. So it is a constant challenge to stay ahead of the curve.

Q: Now that you achieved some success on your own, how did you handle that wealth?

A: I definitely talked to my dad and the people who surround him, who watch out for me and my finances. We have kept the company private, and my husband is on the board. We may look for partners to help roll the company out further.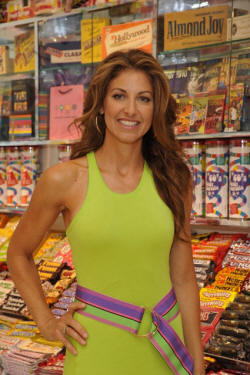 Dylan Lauren, daughter of famed fashion designer Ralph Lauren. Picture credit: Dylan's Candy Bar.
Personally, as an art history major, I enjoy investing in art, pop artists like Romero Britto and Burton Morris, as well as photographers like Michael Dweck and Bruce Weber.

Q: Any money mistakes along the way that you regret?

A: I definitely learned some hard lessons. Some stores we opened in malls, but malls are so temperamental and weather-driven, relying on traffic. Now I prefer stand-alone stores on streetfronts where we can build our own facade.

I have also had to defend my brand as people try to knock us off, and protect our beautiful designs.
Q: Where have your charitable dollars gone so far?

A: I grew up with rabbits and have a rescue dog from Puerto Rico, so I created Dylan's Candy BarN to help animals and prevent cruelty. We are trying to create adoption events in all our stores. And I recently went to Ecuador with Heifer International to see firsthand how they are teaching people to be environmentally conscious and good to animals.

Q: You have twins now, so what are you trying to teach them about life?

A: Being kind and giving is really important, even at age 2 when you are on playdates. Those lessons start early.

Also, not being afraid. I like to introduce them to all sorts of people because I want them to have the confidence that if I go to work, everything is going to be OK. I want them to be independent.

Q: So what's your favorite candy?

A: Right now it's red Swedish raspberries. But I have also been eating a lot of Cadbury Creme Eggs recently. It changes all the time.

(Editing by Beth Pinsker; Editing by Lisa Von Ahn)
[© 2017 Thomson Reuters. All rights reserved.]
Copyright 2017 Reuters. All rights reserved. This material may not be published, broadcast, rewritten or redistributed.