Supreme Court to hear major case on political boundaries
Send a link to a friend Share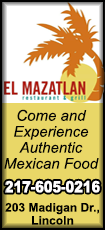 [June 20, 2017] By Andrew Chung

WASHINGTON (Reuters) - The U.S. Supreme Court agreed on Monday to decide whether the U.S. Constitution limits how far lawmakers can go to redraw voting districts to favor one political party over another in a case that could have huge consequences for American elections.

The high court has been willing to invalidate state electoral maps on the grounds of racial discrimination, as it did on May 22 when it found that Republican legislators in North Carolina had drawn two electoral districts to diminish the statewide political clout of black voters.

But the justices have not thrown out state electoral maps drawn simply to give one party an advantage over another.

The justices will take up Wisconsin's appeal of a lower court ruling last November that state Republican lawmakers violated the Constitution when they created state legislative districts with the partisan aim of hobbling Democrats in legislative races. The case will be one of the biggest heard by the Supreme Court during its term that begins in October.
The case involves a long-standing practice known as gerrymandering, a term meaning manipulating electoral boundaries for an unfair political advantage. The lower court ruled that the Republican-led legislature's redrawing of state legislative districts in 2011 amounted to "an unconstitutional partisan gerrymander."

A panel of three federal judges in Madison ruled 2-1 that the way the Republicans redrew the districts violated the U.S. Constitution's guarantees of equal protection under the law and free speech by undercutting the ability of Democratic voters to turn their votes into seats in Wisconsin's legislature.

In a possible sign of deep ideological divisions among the nine justices over the issue, the court's conservative majority granted Wisconsin's request, despite opposition from the four liberal justices, to put on hold the lower court's order requiring the state to redraw its electoral maps by Nov. 1.

That means Wisconsin will not need to put in place a new electoral map while the justices consider the matter.

A Supreme Court ruling faulting the Wisconsin redistricting plan could have far-reaching consequences for the redrawing of electoral districts due after the 2020 U.S. census. State and federal legislative district boundaries are reconfigured every decade after the census so that each one holds about same number of people, but are sometimes draw in a way that packs voters who tend to favor a particular party into certain districts so as to diminish their statewide voting power.

Wisconsin Republican Attorney General Brad Schimel welcomed the justices' decision to hear the state's appeal and called the state's redistricting process "entirely lawful and constitutional."

The case in the short term could affect congressional maps in about half a dozen states and legislative maps in about 10 states, before having major implications for the post-2020 redistricting, according to the New York University School of Law's Brennan Center for Justice.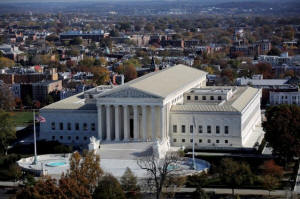 A general view of the U.S. Supreme Court building in Washington, U.S., November 15, 2016. REUTERS/Carlos Barria/File Photo
'POLITICS GOING HAYWIRE'

"Wisconsin's gerrymander was one of the most aggressive of the decade, locking in a large and implausibly stable majority for Republicans in what is otherwise a battleground state," said Brennan Center redistricting expert Thomas Wolf. "It's a symptom of politics going haywire and something that we increasingly see when one party has sole control of the redistricting process."

Justice Anthony Kennedy, a conservative who sometimes sides with the court's liberals in major cases, could cast the decisive vote. Kennedy, writing in a 2004 case, indicated he may be open to the idea that racial gerrymanders could violate the Constitution. Though a "workable standard" defining it did not exist, he suggested one might emerge in a future case.

Democrats have accused Republicans of taking improper actions at the state level to suppress the turnout of minority voters and others who tend to support Democrats and maximize the number of party members in state legislatures and the U.S. House of Representatives. Republicans call their actions lawful.

Republicans control the U.S. Congress. They also have majorities in an all-time high of 69 of 99 state legislative chambers, according to the Republican State Leadership Committee.

After winning control of the state legislature in 2010, Wisconsin Republicans redrew the statewide electoral map.

They were able to amplify Republican voting power, gaining more seats than their percentage of the statewide vote would suggest. In 2012, Republicans received about 49 percent of the vote but won 60 of the 99 state Assembly seats. In 2014, the party garnered 52 percent of the vote and 63 Assembly seats.

A dozen Wisconsin Democratic Party voters in 2015 sued state election officials, saying the redistricting divided Democratic voters in some areas and packed them in others to dilute their electoral clout and benefit Republican candidates.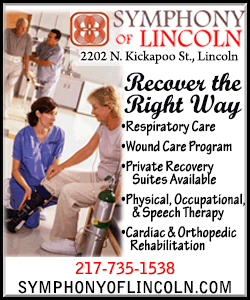 The lower court found that redistricting efforts are unlawful partisan gerrymandering when they seek to entrench the party in power, and have no other legitimate justification.

The state argues recent election results favoring Republicans were "a reflection of Wisconsin's natural political geography," with Democrats concentrated in urban areas like Milwaukee and Madison.

(Reporting by Andrew Chung; Editing by Will Dunham)
[© 2017 Thomson Reuters. All rights reserved.]
Copyright 2017 Reuters. All rights reserved. This material may not be published, broadcast, rewritten or redistributed.