Stage taken over by NASCAR's youth movement
Send a link to a friend Share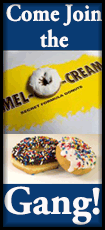 [June 20, 2017] By Jonathan Ingram, The Sports Xchange

Is the new generation of race format -- known as stage racing -- a younger man's game?

So far in the first season where races have been run in stages, younger drivers are showing up in victory lane with regular, perhaps surprising, frequency.

Martin Truex Jr., who is 36, may have the most playoff bonus points from winning race stages with 10. But drivers in their 20s have won the same number of overall victories this year in the Monster Energy NASCAR Cup Series as the veterans in their 30s.

Entering Sunday's race at Michigan International Speedway, drivers in their 20s had won five of the first 14 races, drivers in their 30s had won six and drivers in their 40s had won three. Although Truex Jr. may have had the fastest car, Kyle Larson brought the 20-somethings a sixth victory by taking command during the final 49 jaundiced laps, when the yellow flag waved three times.

Not only did Larson, 24, win his second race of the season, he was followed home by two of his peers -- Chase Elliott and Joey Logano. In addition to veteran Logano, who took an encumbered victory in Richmond, Ricky Stenhouse Jr., Austin Dillon and last week's winner, Ryan Blaney, all have broken through with their first career victories to help give NASCAR's youth movement a head of steam.

When asked about the emergence of so many young drivers, Larson sees an upside to the coming retirement of Dale Earnhardt Jr. -- instead of a sense of impending doom given Earnhardt Jr.'s longtime official status as NASCAR's Most Popular Driver.

"I keep saying that NASCAR is in a great, great spot," said Larson. "Even with Dale Jr. retiring this year, I think it's a huge opportunity for our sport. Dale Jr. has probably three-quarters of our fan base. You might lose a few thousand of his fans that might disappear. The rest of them are going to pick new drivers. I think new rivalries are going to be built. It's going to bring some excitement back to the racetrack."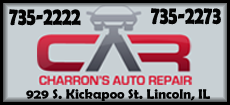 There are many threads to the youth movement's success on the track. Not the least are the retirements of Jeff Gordon, Tony Stewart and Carl Edwards, who also left behind quite a few dedicated fans. Gordon was the first wunderkind to bring new, younger fans into the sport. But will support for the current young crop revive NASCAR or just move the needle to a different group of drivers in place of those who have retired?

There have been other significant changes that have helped the new generation. The upsurge in Ford's support of its NASCAR teams in the last two seasons helped Blaney get a full-time ride with the Wood Brothers, which is affiliated with factory-backed Team Penske.

Ford, too, was behind the power surge that brought Stenhouse a victory at Talladega. Chevrolet's corresponding extra support of Chip Ganassi Racing with Felix Sabates in the face of the Ford onslaught has helped Larson realize his potential on a team that was previously struggling when Juan Pablo Montoya drove the No. 42 entries.

A little luck never hurts, and it was good fortune that Dillon's team rolled the dice on fuel mileage in Charlotte and came up a winner.

Another element in favor of the younger drivers and their teams is the ongoing and surprising fall from grace by Joe Gibbs Racing. Kyle Busch, the 2015 Cup champion, came home an unlucky second in his JGR Toyota behind Dillon in Charlotte, got beat by Blaney in the late stages at Pocono and was the leader at Michigan when the cautions started to fall. Denny Hamlin's Toyota was in the mix during the late-race restarts, but even on four fresh tires he was no match for the 20-somethings.

[to top of second column]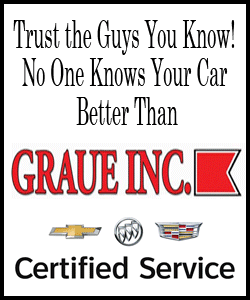 Truex added two more stage victories on Sunday and was regarded by winner Larson as the class of the field. But he suffered the misfortune of not being able to get good restarts in the lower groove following the three yellow flags that began on Lap 151.

Larson, on the other hand, restarted in the low groove next to leader Busch but made it past the Toyota with a push from his fellow youth movement driver Blaney.

On the final restart, Larson was the leader and got a push in the high groove from Elliott, who followed him past Hamlin to get second. The younger guys, in fact, appeared to be sticking together. If misery loves company, so does success when it comes to stock car racing.
Larson retook the points lead with the win after Furniture Row Racing's Truex, Jr., the points leader coming into the race, finished sixth.

"I'm happy that I seem to be head of that youth movement right now," said Larson. "With Ryan Blaney getting the win last week, you look at Chase finishing second, Joey is a veteran, but he's only a couple years older than I am. Then Stenhouse, Austin Dillon, Erik Jones, (Daniel) Suarez, so many drivers in great equipment right now that are running up front.

"It's just a great time for NASCAR. I think everybody is kind of nervous about where it's going to be, but I think a lot of us, our fan bases are going to grow as well as NASCAR's fan base."

It would be a little weird to spy another conspiracy in the front offices of NASCAR when it comes to the stage racing and a strategy to give the youngsters a push. Nevertheless, the format has put pressure on veterans like Jimmie Johnson, Earnhardt, Kevin Harvick and Matt Kenseth to qualify better and adopt a different style. Instead of building on incremental chassis improvements as the race develops, they've had to run hammer down from the outset.

Johnson, who started 13th after a practice spin damaged his front end and finished 10th, is sustaining drivers 40 or older when it comes to victories. He has all three. But Johnson has yet to win a single stage out of the 30 that have been on offer in the first 15 races. He and crew chief Chad Knaus have continued to be successful with "long haul" strategies and it remains to be seen if Johnson will suffer in the playoffs from not having bonus points that come along with stage victories. He's only eighth in the points standings, which will pay an additional playoff bonus to the top 10 drivers at the end of the regular 26-race season.

Johnson, who has the body of man at least five years younger, is gunning for his eighth championship this year. The way the 20-something drivers are gobbling up victories and the playoff bonus points that go with them, this might be the best year for Johnson to break the tie with Richard Petty and Dale Earnhardt Sr. in the championship column. By next year, it might be too late.

-----------------------------------------------
[© 2017 Thomson Reuters. All rights reserved.]
Copyright 2017 Reuters. All rights reserved. This material may not be published, broadcast, rewritten or redistributed.