Atlanta Library and Atlanta Betterment Fund
hosting Unique day-long fundraiser this Saturday

Send a link to a friend Share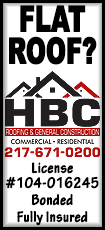 [June 20, 2017] ATLANTA - The Atlanta Betterment Fund and Atlanta Public Library will hold a special fundraiser on Saturday, June 24th.
The full day event will include a Giant Bake Sale, Big Kids Toys Rides/Photo Ops, free balloon animals, special Fried Chicken Box Lunches from the Palms Grill Cafe, and a number of great Themed Baskets to be raffled off.

The Giant Bake Sale will held at the Atlanta Public Library, 100 SE Race Street in downtown Atlanta, starting at 9am.
Beginning at Noon, the Palms Grill Cafe will serve a delicious Fried Chicken Box Lunch including choice of two or three pieces of the Grill's delicious fried chicken, potato salad, and cole slaw. Home made pie will also be available.
Themed Gift Baskets will be raffled off at 4pm [ticket purchasers do not need to be present to win].
Themed Baskets include:
An "Italian Delights Basket" featuring a $25 gift cards from the Olive Garden Fazoli's, along with a bottle of sparking wine, olive oil, Italian spices, wine glasses, gourmet pasta, wine glasses, and more.
A "Mexican Delights Basket" featuring $25 gift cards from Rio Grande Restaurant and El Mazatlan restaurants, salsa, Margarita glasses, hot sauce, taco shells, Spanish Rice mix, Jose Cuervo Margarita Mix, and more.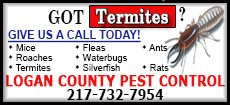 A "Nighty-Night Basket" featuring children's books, a night light, stuffed animals, Johnson's Bedtime Bath Supplies, hot chocolate mix, a cuddly blanket, and more.
A "Summer Mystery Binge Basket" featuring a set of nine different mystery books, along with a Watermelon Gift Bag and bookmarks.
A "Story Time Basket" featuring four children's books, five different children's DVDs, coloring books, crayons, and more.
A "Taste of Atlanta Basket" featuring a gift certificates from the Country Aire Restaurant and the Palms Grill Cafe, a Route 66 Cookbook, a jar of Homemade Applesauce, jars of Cookie Mix, Cheeseburger & Fries from the 217 Roadhouse, a Rt. 66 apron, a Homemade pie from Angie Harrison, free bowling from Redwing Bowl, 72 holes from North Greens Golf Course, an oil change from Mattingly's, and more.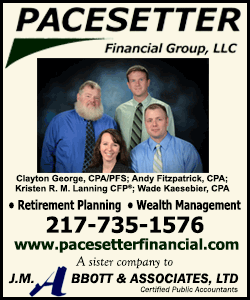 A "Pizza & a Move Basket" featuring a $50 Casey's gift card, 2 free passes to the Lincoln Grand Theater, four DVDs, a $35 gift card to the Lincoln Grand Theater, Pepsi & Assorted movie snacks.
Basket raffle tickets are available at the Atlanta Public Library.

A "Big Kids Toys Event" will feature approximately 20 unique and exciting vehicles in which people may take a ride or by which they can have their photo taken.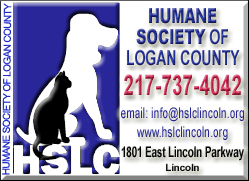 Some of the vehicles include: fire truck, motorcycle with side car, police car, covered wagon, jeep, rescue vehicle, big-wheel truck, farm machinery, Hummer, semi truck, excavator, Corvette, and more.
Plans are also being made for a remote controlled drone to be on hand and demonstrated.
Tickets will be sold for rides in the vehicles with a single ticket price and also a discounted price for the purchase of 10 tockets.
A rider can use a ticket to ride any eight rides he/she wishes.
A ride ticket is not necessary for those vehicles in which photos, but not rides, are taken.
Tickets will be sold ahead of time at the Atlanta Library and the Atlanta National Bank starting. Tickets will also be sold on site at the Library the day of the event.

The Big Kids Toys Event will be held in front of the Atlanta Public Library. Bring the whole family for this special day of fun for kids and grown-ups alike. Proceeds from the day's activities will be used to help underwirte Library programming and to assist the Atlanta Betterment Fund as it works to restore the Hieronymus Carriage House as a new Atlanta tourist attraction.
[Bill Thomas]