Summer Library Reading: Kids gain appreciation of wild animal characteristics with Macon County Conservationist visit

Send a link to a friend Share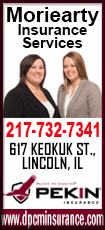 [June 28, 2017] LINCOLN - The Lincoln Public Library welcomed Jeffrey Tish from the Macon County Conservation District to the summer reading program on Thursday morning. Tish, a naturalist with forty-one years of experience, presented a program about animal adaptations.

When asked to define his profession, he said "a naturalist is a person who teaches about nature."

Simple enough, but nature is extremely complex and that was the focus of his talk to the young readers. "Animal adaptation is all about how nature provides animals with unique sounds, colors, sight, hearing, fins and feathers to help with their survival," he said.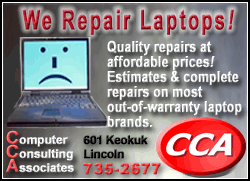 Jeffrey Tish is one of several naturalists who travel from Decatur to surrounding libraries to present programs based on the research done at the Macon County Conservation District. The district is centered at Rock Springs Nature Center south of Decatur and includes five parks and 3,500 acres of natural central Illinois landscape. "We host over 10,000 kids a year at our outreach and camp programs, and have another 35,000 visitors," he said. "Rock Springs is only an hour away from Lincoln and would make a great adventure for a family, one that would provide a wonderful memory for everyone," he added.

Animal adaptations take all sorts of forms. Beavers are known for lunching on trees. But did you know that a beaver's teeth are always growing? That is why small chips break off from their teeth every time they are used. That way their teeth always fit in their mouth. That is one example of an adaptation.

A coyote's coat is tan, black, and brown so it can blend in with the surrounding trees and shrubs. This is another form of adaptation that allows the coyote to remain hidden as it stalks animals.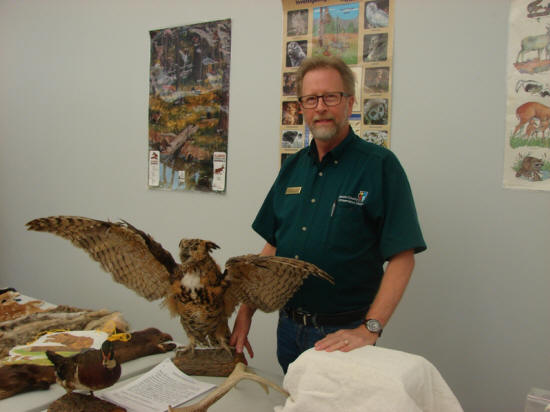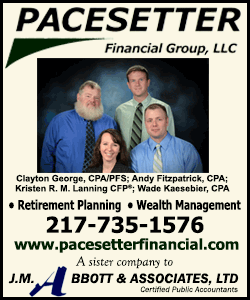 The great horned owl has one ear that is slightly higher than the other. This allows the owl to tell from which direction a sound is coming, maybe a small animal that will provide its next meal.
Turtles have a hard shell to protect them.

Fawns have spots on their coat that allows them to blend in with their surroundings. Fawns also have no odor so they cannot be located by other animals through smell.

These are all forms of animal adaptation that helps with survival. Then there is the skunk. "But we all know what the skunk's adaptation is," said Jeffrey Tish. If you see a skunk close by raise its tail, run like the wind!

"It's fun to wander around and observe nature, but it is very important that we do not disturb it. If you see a baby animal for instance, do not pick it up and take it home. It will not survive. That goes for turtles and other wildlife we find in central Illinois," Jeffrey Tish cautioned his young audience.

The Lincoln Public Library Summer Reading program "Reading by Design" continues its Thursday morning entertainment for another month. Youth Librarian Melissa Oxborrow stated that is not too late to sign up to enjoy the reading and projects that the library has planned. Contact her at 217-732-5732.

[Curtis Fox]