Logan County Board June briefs

Send a link to a friend Share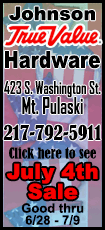 [June 28, 2017] LINCOLN - At the Logan County Board meeting Tuesday, June 20, the board voted on motions and resolutions from several committees and heard brief updates.

Chairman's report

At the beginning of the meeting, the board approved Board Chairman Chuck Ruben's motion to hire Frank Buckles as a part time maintenance person up to 32 hours per week, no more than 1,000 hours between now and the end of the year, at $15 per hour. Ruben said Buckles will do maintenance at various county buildings. The motion passed with 11 yeses and David Hepler abstaining.

Airport/Farm Committee update

Airport and Farm Committee Chairman Gene Rohlfs' motion to approve payment to Hanson Engineering for work done on a drainage project in the amount of $6,057 was unanimously approved.

There was brief discussion on Rohlfs' motion to approve the purchase of a Kubota mower.

Board member Kevin Bateman said he was going to vote against the purchase. Bateman said he thinks a larger piece of equipment would be more versatile and more efficient since a broom and attachments would cut down on mowing time. Bateman said he finds Kubota's are often slower than John Deere's.

Rohlfs said the 72 inch John Deere now being used has 600 hours on it and the it could be used along with the Kubota to "take the strain" off the main mower. Then they would not have to worry about purchasing a new mower for a while. Rohlfs said Kubotas speed says it is from 0-10.8.

Board Chairman Chuck Ruben said at a late date, the committee may be considering a larger mower and tractor when there is more funding. There will be a fuel fund overlay in 2018.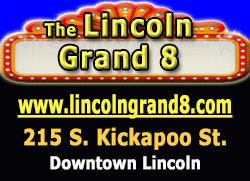 Rohlfs' motion to approve purchase of new Kubota ZD1211RL-72R mower from Rohlfs Implement in the amount of $13,900 passed 8-4 with Dave Blankenship, Janet Dahmm, Bob Farmer, David Hepler Gene Rohlfs, Chuck Ruben, Bob Sanders, and Scott Schaffenacker voting yes; and Kevin Bateman, Emily Davenport, Gloria Luster and Annette Welch voting no.

Building and Grounds update

The board unanimously approved Building and Grounds Chairman Kevin Bateman's motion to approve the purchase of a 2010 Colorado Chevrolet Truck Maintenance Vehicle from Landmark Ford for $10,716.15

Bateman said the truck has around 60,000 miles on it and replaces a used 1994 vehicle.

The board also unanimously approved Bateman's motion to pay the cost difference between the total bill and insurance coverage for carpeting from damage which occurred in the Probation Office's entire area and third floor courtroom. The damage is from a water leak in the probation office and a large bloodstain in the third floor courtroom.

Bateman said in the third floor courtroom, they are only replacing carpeting in the general area since the carpeting where the attorneys stand was replaced in 2008 and is still in good shape. He said they can get carpeting tiles that match that carpet and the total cost will be $6,006.35.

Bateman said the probation office's damage from water leak can be repaired for $1,532.95, which should be completely covered by insurance. Bateman said the carpet in the rest of that office is in poor shape and said replacing it in the juvenile office would be $1,874.21 and the main office would be $3,717.67.

Bateman said the grand total for repairs would be $13,131.18. Deducting insurance payments leaves a total of $5,591.88 that would need to come out of the county's budget.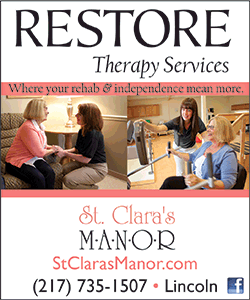 Finance update

The board approved Finance Committee Chairman David Hepler's motion to approve Ford Construction for work on the Veterans plaque with 11 yeses. Dave Blankenship abstained from the vote.

Board member Dave Blankenship said it will actually be for the Logan County Law Enforcement plaques and other county emergency services. Where they are presently located is where they will put veteran's names for recent conflicts.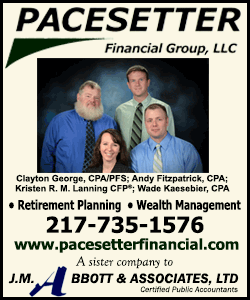 The board unanimously approved Hepler's motion to authorize the chairman to sign a Natural Gas pricing contract. Former board member Adam Schmidt spoke to the board about the contract at last week's board workshop and said prices are low right now.

Executive and Personnel Committee

The board unanimously approved Executive and Personnel Chairman Emily Davenport's motion to approve Jonathan Wright as the county's Ethics Advisor.

The board also unanimously approved Davenport's motion to clean the World War One Memorial Plaque.
Ruben said the board needed to come up with an amount the county is willing to spend.

Bateman said the amount should be up to $1500.

Ruben said if the company says it will cost more than that to clean the plaque, it would have to go back to committee for review.

The board unanimously approved Davenport's motion to approve a resolution for the Logan County Tourism Bureau.

Gail Apel-Sasse, who is a Tourism Bureau Board member said it is an annual resolution the board has to sign saying the bureau represents the entire county. Apel-Sasse then introduced Cris Wibben as the Tourism Bureau's interim director.

Insurance/Legislative/Liquor Committee updates

The board unanimously approved Insurance, Legislative, and Liquor Committee Chairman Annette Welch's motions for resolutions to approve the recognition of Rick Sheley and the recognition of John Olmstead. Olmstead was recognized at last Thursday's workshop for his 42 years of service as a Logan County paramedic.

The board unanimously approved Welch's motion for five liquor licenses. All are renewals and have already been paid. Ruben said establishments are allowed to open at 11 a.m. on Sundays.

The board approved legal holidays for 2018 by a vote of 11-1 with Bateman voting no.

Planning and Zoning

The board unanimously approved Scott Schaffenacker's motion to approve a resolution for an expansion of a cemetery on the county line in Hurlbut Township.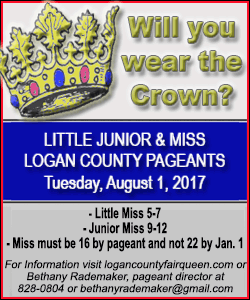 The Zoning Board of Appeals recommended approval of the expansion at a recent public hearing.

Road and Bridge update

Road and Bridge Chairman Bob Farmer brought forward six motions that were unanimously approved by the board.
The motions were as follows:

1. A motion to appropriate up to $20,000 from the County Bridge Fund to assist Sheridan Township in removing a bridge.

2. A motion to approve a contract with SK Davison for $29,569 to remove a bridge in Sheridan Township.

3. A motion to approve the purchase of a used road broom from CMW Equipment for $28,950.

4. A motion to approve the purchase of a used F350 patch truck from Atlanta Township for $8,000.

5. A motion to approve an engineering agreement with Cummins Engineering for road improvements on County Highway 25 near Atlanta.

6. A motion to approve an engineering agreement with Cummins Engineering for a bridge replacement on County Highway 6 near Chestnut.

Board members present were Chairman Chuck Ruben, Vice Chairman Emily Davenport, Kevin Bateman, Dave Blankenship, Janet Dahmm, Bob Farmer, David Hepler, Gloria Luster, Gene Rohlfs, Bob Sanders, Scott Schaffenacker and Annette Welch.

The next Regular Logan County Board meeting will be held in the Logan County Courthouse on Tuesday, July 18 at 7 p.m.

[Angela Reiners]