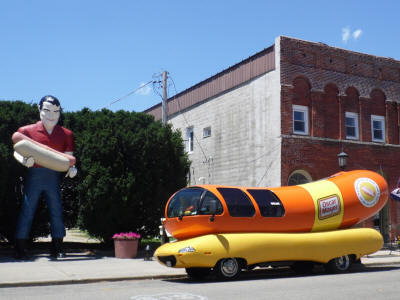 One hot dog impressed by another
Weinermobile visits Atlanta
Send a link to a friend Share
[June 28, 2017] ATLANTA - Last Tuesday afternoon, a couple who are official drivers of the Oscar Mayer Weinermobile were happy to come across what they considered to be another very impressive hot dog, the one in the hand of the Bunyon Statue in downtown Atlanta.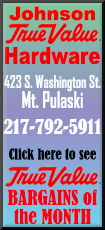 According to the couple it was their first day of work, and they were excited about that alone. They explained to Bill Thomas of Atlanta that the job of driving the Weinermobile is quite coveted, and over 2,000 people had applied. But the two had been chosen, and their first assignment was to drive the icon vehicle from Chicago to St. Louis.

The pair was tootling down Interstate 55 and at about lunch time, they spied an exit for Atlanta. They decided to pull off in the small town and check out what type of places there would be to have lunch.

Driving into the downtown area they were very excited to find another oversized hot dog, and couldn't resist stopping for a better look.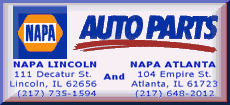 Thomas was nearby and spied the Wienermobile parked in front of Atlanta's famed statue. It was a magical picture that just had to be taken!
Thomas grabbed a shot of just the vehicle, then went to welcome the drivers to Atlanta, and posed for a second shot that included himself and the young couple.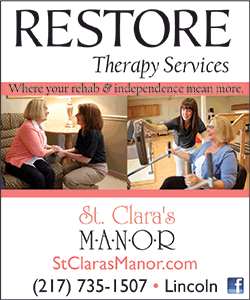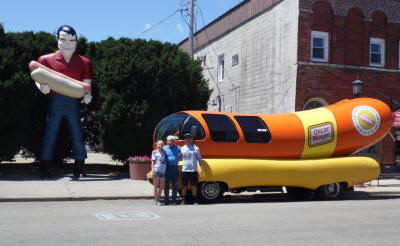 Thomas noted, "They were really surprised when they saw our Bunyon Statue and the giant hot dog it holds. I think they were as excited, if not more, to find the statue, as we were to have them stop to visit!"

Thomas said the couple decided to enjoy lunch at the Palm's Grill and he noted, "And, no...they did not have hot dogs." He went on to say they were a great couple and really good ambassadors for Oscar Mayer and "they left me with an Oscar Mayer whistle!"
[Nila Smith]