Not just a country jaunt on a pretty day
Tractor Run benefits local woman's battle with cancer
Send a link to a friend Share
[June 28, 2017] LINCOLN - Last Saturday, June 24th, was breezy and cool, full of warm shine. Perfect for open air ride through the country roads of northern Logan County. A trail of tractors, mostly antique, looped through the area beginning at the Logan County Fairgrounds. It was a beautiful day for the jaunt, but the activity held a far more purposeful mission as a fundraiser to help a young local woman with travel and medical expenses.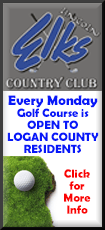 Nicole Bottrell has been diagnosed with stage four brain cancer. Its spread to her spinal cord has prompted the need to travel for specialized treatment in Houston, Texas. Bottrell, who just returned from a trip, has already gone down several times and will be going again in August. Her treatments are every six to eight weeks, and between treatments her Texas doctors work with her doctors here.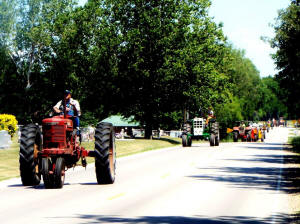 A neighbor, Duane Ingram, organized last Saturday's Tractor Run to help the family out with mounting expenses.
An all day, big fundraiser is planned at the American Legion and Logan Lanes. It will take place on Saturday, July 29th from 11 a.m. to 7 p.m. The day will include motor cycle show with awards, food, entry in drawing for a big screen TV with every food ticket purchase, DJ music, raffles, auction and more with a bowling tournament beginning at 7 p.m.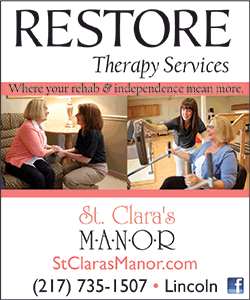 Volunteer signup and other benefit donations can be made by calling Lori Bottrell 217-737-0625.
Regions Bank is accepting cash donations at any of their locations to go in the Nicole Bottrell Benefit Fund.

[Jan Youngquist]