U.S. housing stocks may rally as millennials age: Smead
Send a link to a friend Share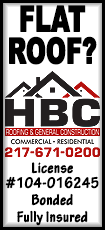 [June 29, 2017] By Jonathan Stempel

NEW YORK (Reuters) - Stocks of large U.S. home builders and building materials companies are poised to rise as millennials age and need housing, according to Bill Smead, the chief executive of Smead Capital Management.

In an interview on Wednesday, Smead said value-oriented companies such as those involved with housing will regain favor once investors lose their infatuation with trendier, high-flying names that he called "The Jetsons."

The title of the animated TV show is his shorthand for Amazon.com Inc, electric car maker Tesla Inc, and technology companies such as Google parent Alphabet Inc that are often dominant, viewed as on the cusp of the next big thing, or led by charismatic leaders like Amazon's Jeff Bezos and Tesla's Elon Musk.

"If tech goes back to being mortal, value is going to get hot," Smead said.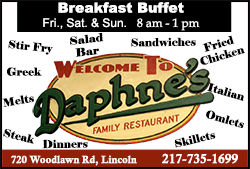 He said housing companies will benefit as a growing number of people get married later in life, and more millennials move into the 35-44 age bracket.

"It will change from millennials dominating the economy as single people to dominating the economy as married people," he said.

Smead's $1.16 billion Smead Value Fund is up 9.51 percent this year, outperforming 80 percent of its peers, and 15.90 percent annually over five years, outperforming 95 percent, according to Morningstar Inc.

Turnover is minimal in the concentrated fund, which owned just 26 stocks on March 31, led by homebuilder NVR Inc.

Smead's other investments include homebuilder Lennar Corp, home improvement retailer Home Depot Inc and Warren Buffett's Berkshire Hathaway Inc, which owns and invests in a variety of real estate businesses.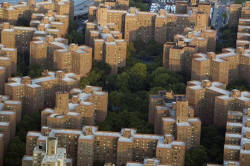 The setting sun hits Peter Cooper Village, a residential development, in Manhattan August 24, 2011. REUTERS/Lucas Jackson
While Smead's Seattle-based firm invests in hometown companies Nordstrom Inc and Starbucks Corp, an exception is Amazon, which agreed this month to buy Whole Foods Markets Inc for $13.7 billion.
Smead favors companies that meet economic needs.

"Delivering your groceries to you, the jury is still out on that," he said. "Does that meet a need?"

Many people will continue to enjoy shopping in person, even if only because "humans need something to do," he added.

For that reason, he said, many brick-and-mortar retailers do not deserve the dinosaur reputation pinned on them after a series of recent bankruptcies in the sector.

He said even the net worth of Sears Holdings Corp, whose stock he does not own, could be far greater in bankruptcy than its roughly $8 stock price suggests.

"The demise of physical locations of stores is way overblown," he said.

(Reporting by Jonathan Stempel in New York; Editing by Richard Chang)
[© 2017 Thomson Reuters. All rights reserved.]
Copyright 2017 Reuters. All rights reserved. This material may not be published, broadcast, rewritten or redistributed.