Nominations will be accepted until noon Friday, June 30. Three nominees will be selected in a random drawing later that afternoon. Because the selection is a random drawing, people are welcome to nominate women from previous years who werenít selected.

People can mail their nominations to Super Survivor, c/o Memorial Medical Center Foundation, 701 N. First St., Mail Code 61, Springfield, IL 62781, or email them to beaware@mhsil.com. People can also nominate someone by going to the Super Survivors page at BeAware WomensFair.com.

Each Super Survivor will receive a makeover including a visit to BJ Grand Salon and Spa the day before and the morning of the Be Aware Womenís Fair, free admission to the womenís fair, a new outfit to unveil the day of the event and other gifts.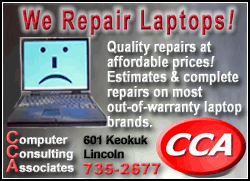 Memorialís eighth annual Be Aware Womenís Fair will run from 9 a.m. to 2 p.m. Saturday, Oct. 21, at the Orr Building on the Illinois State Fairgrounds.

Nominations must include the following information: nominatorís name and phone number; nomineeís name, age and phone number; and a brief explanation of how the nomineeís cancer journey has been inspirational to those around her.
Admission to the Be Aware Womenís Fair is $4. Proceeds from Memorialís Be Aware Womenís Fair go toward the foundationís breast cancer patient assistance fund, which provides financial assistance to breast cancer patients for items or services that can help meet basic needs, decrease stress or improve the healing process, such as compression gloves, wigs or premade meals.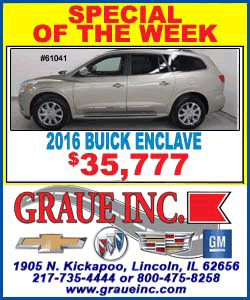 An estimated 100 booths featuring local exhibitors will cover a wide range of topics, including finance, fitness, health, beauty, fashion, home decoration, education and nutrition.

The event will again feature numerous health screenings, including blood pressure, cholesterol, body fat and bone density.

The American Cancer Society will hold its annual Making Strides Against Breast Cancer walk that same day at the Illinois State Fairgrounds. All registered walkers will receive free admission to Memorialís Be Aware Womenís Fair.

Registration for the walk begins at 8 a.m. at the Commodities Pavilion, just west of the Grandstand. An opening program begins at 9 a.m. at the pavilion, with the walk to follow through the Department of Natural Resources area. The closing ceremony will be held about 10:45 a.m. on the stage at the Be Aware Womenís Fair.

For more information, visit BeAware WomensFair.com
[Memorial Health Systems]