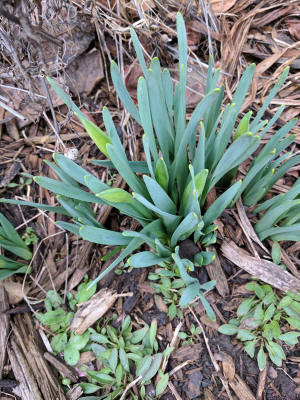 Column
Early Flowering and Budding and early spring reminders
By John Fulton
Send a link to a friend Share
[March 02, 2017] Early Flowering and Budding - Just as untimely as the crabapples blooming in December last fall, now we have daffodil and crocus booms appearing at the end of February and early March. Tulips arenít far behind, and Iím sure there are some in bloom somewhere. Trees and shrubs are also initiating bud growth.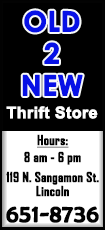 Is this a problem? It can be from some aspects. The plants of all types only have one set of flower buds to come out each year. Think of why peach trees only produce an average of one in three years in Central Illinois. Same deal Ė if flowers are frosted or frozen, they die and produce no fruit. Some exposed buds and twigs could also be affected by a hard freeze of temperatures colder than 28. Colder temperatures can result in greater amounts of damage. The resulting damage could include branch tips and loss of flowers. The flower loss does have an upside if it includes crabapple or sweet gum fruits not being produced, but generally you lose the entire year of flowers and fruit. Leaves are a different story in most cases, with new buds generated if enough of the old ones are damaged. If entire twigs are killed, there will be no new leaves developed of course.



What to do? On a large scale, there really isnít much you can do. On individual flower areas, roses, or shrubs, you could try and insulate with cardboard, leaves, blankets, rose cones, etc. to protect plants to a certain point. A severe cold snap will penetrate most of these temporary barriers, but they will help with moderate frosts or freezes. You could also cut flowers to bring inside and enjoy. Forcing cuttings of flowering shrubs would also be a way to enjoy some of the fruits of your labor. The other thing is to hope for moderate temperatures here on out, and just enjoy a very early season. My fall seeded spinach survived the winter, and is now ready to pick. So there are a few bright spots to the early season!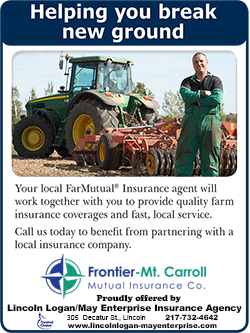 Reminders

With the mention of trees and shrubs being very advanced this spring, pruning chores on ornamental and fruit trees should be moved up as well. So, that means as-soon-as possible this year, and two weeks ago would have been better. Wait on roses for now, as a cold snap will kill off end tissue and new growth. You may have to do the cover and uncover shuffle for a while with roses which have been protected, since those which have broken dormancy need to be uncovered.

Russel Allen Garden Day is scheduled for Saturday, March 11 at the Meyers-Evans Student Center on the Lincoln College Campus. Registration opens at 8:00 and programs begin at 9:00. Registration is limited, and may be accomplished by registering by calling the office at 732-8289 or online at https://web.extension .illinois.edu/registration/?registrationid=16008 and the registration cost is $10 pre-registered or $12 at the door (space permitting). The online registration page also has the schedule and speaker options listed.
[By JOHN FULTON, COUNTY EXTENSION DIRECTOR SERVING LOGAN, MENARD, AND SANGAMON COUNTIES]