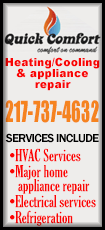 A strong supporting member of that community is a committed group of educators, both public and private. After all, part of raising a generation involves a wider education of the world around us.

In recent years, public education has focused on preparing students for standardized tests, aiming for excellent test scores. This was followed up by the introduction of Common Core Standards, a state-by-state set of standards for what knowledge and methods students should know by the end of each grade level.

Change is happening. You may find it insightful to read New Holland Middletown Superintendent Todd Dugan's story of how this rural community elementary school has embraced new alternative education methods of teaching that peak interest in deeper learning through the use of current technology.

The same could be said of Lincoln and Mount Pulaski elementary schools, which are focusing on bringing technology skills into the classrooms with fun and creative uses.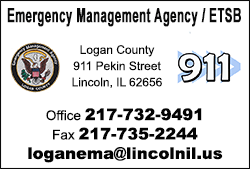 You might note the same influences in the three new course offerings combining sciences, assessment and technology coming to LCHS.

And area students can broaden their academic experiences through summer programs, as close as Springfield, or online courses offered by Illinois Mathematics and Science Academy.

Change is happening, and more now than in decades through the uses of technology.

Whatever the future holds, there will likely continue to be a change in approaches to education, due to the possible placement of new federal guidelines.

It is likely that there will be a push for changes in where students are educated, as new voices in the federal government push for increased choices for parents looking to pick a good school for their children. While the federal government cannot set a curriculum, they certainly can shake things up for education.

At the moment, it seems safe to say that we will see a renewed emphasis on private school vouchers and charter schools. For those who do not know, a charter school is an independently funded school that is still publicly accessible, much like a for-profit college.

There are fourteen public schools in Logan County working with kindergarten students through high school seniors. There are also three private schools in the county. We spoke to officials at several schools in the county, asking them to share what they would like the community to see, and what they are thinking as they look forward.

Lincoln Community High School has three new exciting practical course offerings this year: a Forensic Science class (detailed in this magazine), a Renewable Energy course, and a new Food Science. Students have recently requested courses for next year and all of the new courses drew many requests.

On a related note, LCHS is celebrating the hard work and dedication of a member of their teaching staff. Kathy Stoyak, a Spanish teacher at the school and head of the foreign language department, who will be entering her last year teaching in the fall. Stoyak has been instrumental in helping the school achieve a Seal of Bi-Literacy. We have details to share in this magazine.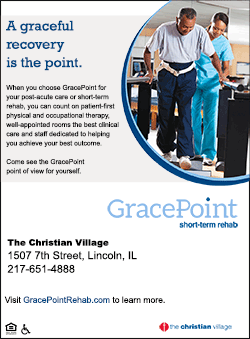 On the topic of choices for alternative education, we spoke with a family regarding the option of home-schooling. What does it mean to teach children at home, and what kind of work goes into such a process?

When it comes to resources, a local company has developed exceptional tools that engage students and families to achieve academic success. See the story on Academic Development Institute, whose programs serve communities nationwide.

We spoke to college officials in the area, as well as people who work with the financial aspects of paying for school. What are the ways in which parents can save for their child's college today, and what can they do to get help?

As we move forward, we have to remember that a good education can come from a wide variety of sources, some of which may be unexpected. We must also remain aware of what is going on in education as we progress into the future, and there is no better way to start than to look around at the education systems that are close to us as we examine the bigger picture. If personal choice is going to be the driving force, then that is all the more reason to make sure we make the right choices in educating the next generation.