High-spirited investors buy U.S. stock funds for fifth week in a row
Send a link to a friend Share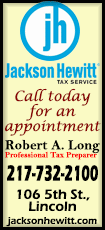 [March 03, 2017] By Trevor Hunnicutt

NEW YORK (Reuters) - Investors piled into riskier assets again in the latest week, pouring cash into U.S.-based funds invested in stocks and bonds girded against inflation, Lipper data showed on Thursday.

U.S.-based funds invested in stocks pulled in $7.3 billion during the week ended March 1, a fifth straight week of inflows, while taxable bond funds attracted $2.8 billion, the research service's data showed.

The week included a speech by U.S. President Donald Trump that was seen as moderate in tone, comments by Federal Reserve policymakers that suggested an interest rate hike could come as soon as this month and an endorsement of the market and index funds by billionaire Warren Buffett.

U.S.-based stock exchange-traded funds attracted $8.6 billion during the week, capping a ninth straight month of inflows.

The Dow Jones Industrial Average surged past 21,000 for the first time during the week and shares of messaging app builder Snap Inc on Thursday rose 44 percent on their first day of trading.

"The market has gotten to be pretty dear," said Tom Roseen, head of research services for Thomson Reuters Lipper. "Something's going on that people apparently like."

Inflation-protected bond funds and loan-participation funds, designed to thrive in an environment of rising consumer prices or rates, extended their streaks of inflows that have lasted all year.

But investors also showed caution on what were some popular bets in recent weeks, pulling cash from Japanese stock funds in only a second week of outflows this year and from financial sector funds for the first time in five weeks.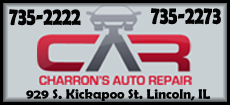 Japan was thought of as a good "value" bet in a rebound because of its stocks' relatively attractive prices while financials are thought to prosper from deregulation under Trump and higher lending costs prompted by the Fed raising rates.

Municipal bond outflows of $346 million during the week broke a seven-week streak of inflows.

The following is a broad breakdown of the flows for the week, including mutual funds and exchange-traded funds:

Sector Flow Chg % Assets Assets Count

($blns) ($blns)

All Equity Funds 7.284 0.13 5,791.821 11,754

Domestic Equities 6.499 0.16 4,153.865 8,392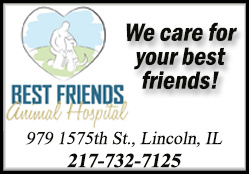 Non-Domestic Equities 0.785 0.05 1,637.956 3,362

All Taxable Bond Funds 2.791 0.12 2,372.489 5,932

All Money Market Funds -5.882 -0.23 2,552.363 1,034

All Municipal Bond Funds -0.346 -0.09 371.748 1,409

(Reporting by Trevor Hunnicutt; Editing by Jennifer Ablan and Leslie Adler)
[© 2017 Thomson Reuters. All rights reserved.]
Copyright 2017 Reuters. All rights reserved. This material may not be published, broadcast, rewritten or redistributed.