Infiniti hints at F1-inspired high-performance car
Send a link to a friend Share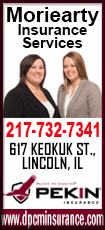 [March 03, 2017] By Norihiko Shirouzu

BEIJING (Reuters) - Infiniti, Nissan Motor Co's premium brand, will display a concept car at next week's Geneva motor show that will hint at a new "Formula One-inspired" high-performance model based on its Q60 coupe.

Developing such a premium-sport grade car could help Infiniti stand out from the crowded luxury automobile market, with a sporty-but-greener image.

Dubbed the Infiniti Black S, the show car represents "the maximum level of performance and dynamic capability of cars offered under the Infiniti name," the brand's global chief Roland Krueger said in a phone interview on Friday.

For the greener bit, he added: "We try to offer the best of both worlds. We have a very powerful engine, but at the same time the fuel economy and emissions standards are also very good."

The potential development is a collaboration between Infiniti and Nissan's alliance partner Renault SA and its F1 racing team, using F1 electric hybrid powertrain technology, among others.

Krueger said it's not yet clear when any production Black S model would be showroom-ready.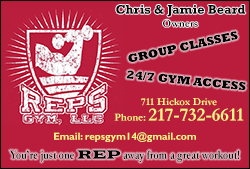 A new model wouldn't use exactly the same technologies as those in the Renault F1 car, he said, but would borrow from the "philosophy" of the race car to harvest energy from the car and use that to accelerate its performance.

Infiniti would engineer the car to be "a performance car, but in a marketable way," Krueger added.

A hybrid powertrain being explored through Project Black S would likely use the energy recovery system required in F1 cars - taking the gasoline engine's exhaust gas to spin a small turbine to generate electricity which can then be used to boost the car's power and torque.

Infiniti last year moved from being a sponsor of Renault's F1 team to becoming a technical partner.
A detail on an Infiniti Project Black S is displayed at Nissan Design Europe, ahead of being shipped to the Geneva Motor Show, in London, Britain, February 28, 2017. REUTERS/Stefan Wermuth
BRAND PRIORITIES

Nissan said last year it plans to equip some Infiniti cars with a gasoline engine with the efficiency of a diesel engine.

With variable compression technology, the new engine can at any time choose an optimal compression ratio for combustion – a key factor in the trade-off between power and efficiency in petrol engines.

The technology, which Krueger said will be available in an Infiniti model to be launched early next year, gives the performance of a turbo-charged gasoline engine while matching the power and economy of today's diesel and hybrid powertrains.

"We have two main (brand priority) pillars: One is styling, the other is forward-thinking technologies," Krueger said, citing the new variable compression engine and the F1-inspired hybrid performance powertrain.

Infiniti said on Friday it sold 20,114 vehicles globally in February, up 21 percent from a year earlier. Its sales for 2016 rose 7 percent to 231,000 vehicles.

(Reporting by Norihiko Shirouzu; Editing by Ian Geoghegan)
[© 2017 Thomson Reuters. All rights reserved.]
Copyright 2017 Reuters. All rights reserved. This material may not be published, broadcast, rewritten or redistributed.