March is Colorectal Cancer awareness month
The bottom line: Get Screened
Send a link to a friend Share
[March 02, 2017] According to the American Cancer Society, the lifetime risk of developing colorectal cancer is about 1 in 21 for men and 1 in 23 for women. Excluding skin cancers, colorectal cancer is the third most common cancer diagnosed in both men and women in the United States. The American Cancer Society estimates there will be 95,520 new cases of colon cancer and 39,910 new cases of rectal cancer in 2017.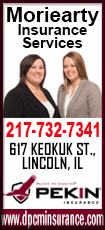 Early diagnosis dramatically increased the chance of survival. In fact, the number of deaths to colorectal cancer has decreased over the past 20 years, which is attributed to the increased use of colonoscopies and polyp removal.

Springfield Clinic physicians want to remind you that March is National Colorectal Cancer Awareness Month and to schedule your life-saving screening.

"I don't think we can emphasize enough the life-saving capacity of these screening tests," said James Thiele, MD, specialist in Colon & Rectal Surgery at Springfield Clinic. "The survival rate for early diagnosis versus the survival rate for a patient whose cancer has already spread is astronomical."
"There are certain things we can do to better our odds of prevention, like eating right, exercising, and not smoking," says Ashish Chopra, MD, specialist in Gastroenterology at Springfield Clinic. "But screening tests, such as colonoscopies, can catch the disease easily, allowing us to treat colorectal cancers before they become deadly, or before they become cancer at all. They truly are life-savers."

A colonoscopy procedure with Springfield Clinic colon & rectal surgeon or gastroenterologist can typically be scheduled within two weeks of the initial consultation appointment.

Patients with acute symptoms, like blood in stool, will be given the highest priority and seen as soon as possible. Most screening colonoscopies are completed at Springfield Clinic's Ambulatory Surgery & Endoscopy Center, located at Springfield Clinic Main Campus East Building at 1025 South 6th Street in Springfield.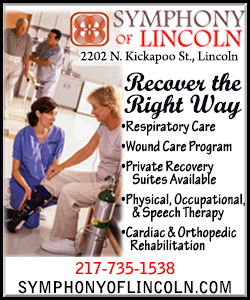 To schedule your colonoscopy or other colorectal cancer screening tests, call Springfield Clinic at 217-528-7541, or visit www.SpringfieldClinic. com/ColonHealth.

About Springfield Clinic

Springfield Clinic is a progressive, physician-led multi-specialty medical group, devoted to providing the highest quality health care to its patients. More than 400 physicians and advanced practitioners deliver value-based care in approximately 80 medical specialties and sub-specialties. As one of the largest private, multi-specialty medical clinics in Illinois, Springfield Clinic currently employs over 2,000 clinical and administrative staff members who are committed to leadership in quality, service and technology. For more information, go to http://www. SpringfieldClinic.com.
[Rachel E. Gasperin
Marketing & Communications Specialist
Springfield Clinic]