Former Utah attorney general acquitted in corruption case: media
Send a link to a friend Share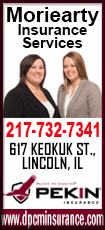 [March 03, 2017] (Reuters) - A former Utah attorney general was found not guilty on Thursday of bribery and corruption charges after he was accused in a pay-to-play graft scandal, media said.

Republican John Swallow was acquitted of eight felony charges and a misdemeanor, ranging from receiving or soliciting a bribe to obstructing justice in a Salt Lake City courtroom, ending a 15-day trial, the Salt Lake Tribune reported.

Swallow cried and held up his hands when Judge Elizabeth Hruby-Mills read the verdicts in the packed courtroom before dismissing the jury of five men and three women, the Deseret News in Salt Lake City said.

"I'm speechless," Swallow said after leaving the courtroom. "We're just so grateful and the system did work. I'm grateful for my lawyers. I'm grateful for my family and I'm grateful for our faith."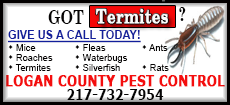 Swallow resigned in November 2013, less than a year into his first term following the tenure of Mark Shurtleff, who was Utah's attorney general for 12 years. Swallow was his handpicked chief deputy, whom Shurtleff then backed as his successor in the 2012 election.

Both were accused after a two-year investigation of taking bribes to look the other way or offer protection when donors to their political campaigns ran into legal trouble during their terms.

The case against Shurtleff was dismissed in July.

Salt Lake County District County Attorney Sim Gill said the case was complex and difficult.
Former Attorney General John Swallow leaves after being booked at the Salt Lake County Metro Jail in South Salt Lake City in this file photo dated July 15, 2014. REUTERS/Jim Urquhart
"In some cases, jurors are asked to make simple assessments akin to black versus white," he said in a statement to the Deseret News.

"In other cases, however, jurors are asked to consider matters involving various shades of gray, where the right answer may be difficult to find but where prosecutors must nonetheless find their probable cause and follow the facts to wherever they lead. This case fell squarely into the latter category," he said.

(Reporting by Brendan O'Brien in Milwaukee)
[© 2017 Thomson Reuters. All rights reserved.]
Copyright 2017 Reuters. All rights reserved. This material may not be published, broadcast, rewritten or redistributed.