Repeat Olympic bidders to pay less, IOC's Bach in newspaper
Send a link to a friend Share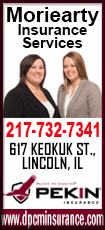 [March 03, 2017] BERLIN (Reuters) - Cities bidding for the Olympic Games for a second consecutive time should not have to start from scratch and can pay less than first-timers, IOC President Thomas Bach was reported as saying on Friday.

Attempting to attract future hosts to its prime event, Bach also told Suttgarter Nachrichten newspaper that approval of Olympic venues would also be easier if cities had already held specific major sporting events.

"We cannot expect from bidders, some of whom may be bidding for the second time, to start the whole process from scratch," Bach told the newspaper. "We have to reduce the planning costs there."

Budapest pulled out of bidding for the 2024 summer Olympics late last month, becoming the fourth city to do so ahead of the International Olympic Committee vote in September, leaving just Los Angeles and Paris in the running.

Paris, which has staged two Games in the past, bid unsuccessfully for the 1992, 2008 and 2012 Olympics. Fellow two-time hosts Los Angeles stepped in after Boston pulled out as the United States' first choice in 2015.
Cities bid over a two-year period, submitting their candidacies in three parts, hosting an IOC inspection team and spending tens of millions of dollars to promote their plans in the hope of landing the world's biggest multi-sports event.

But in past years an increasing number of cities -- the majority of them from Europe -- have opted to withdraw, either scared off by the size and cost of the Games or pressured by local opposition.

"Europe is the core continent of the Olympic movement," Bach, a 1976 Olympic fencing champion for Germany, said. "It would not be wise to ignore that. The (bid) process, as it is now, creates too many losers.

"In the past, cities like Paris or Buenos Aires would bid several times. This is no longer possible. Most of those who are eliminated say farewell to the bid process."

[to top of second column]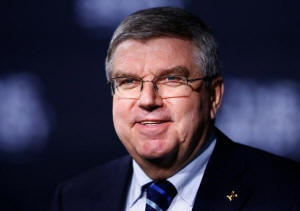 FIFA Awards Ceremony - Zurich, Switzerland - 09/01/17. International Olympic Committee (IOC) President Thomas Bach arrives at the ceremony. REUTERS/Arnd Wiegmann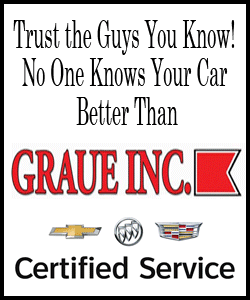 Bach also announced a more streamlined approval of potential venues for the Games.

The current process is drawn out, involving the federations, organizers and the IOC and often lasts well into the preparation phase, affecting progress.

Recently both the 2018 Pyeongchang winter Olympics and the 2020 summer Games in Tokyo have faced such delays, just as Rio de Janeiro did for the 2016 Olympics.

"What we will do, starting from the 2026 winter Games bid process, is that every venue that has hosted a world championship or a World Cup (sports) event will be considered as approved," Bach said.

(Reporting by Karolos Grohmann Editing by Jeremy Gaunt)
[© 2017 Thomson Reuters. All rights reserved.]
Copyright 2017 Reuters. All rights reserved. This material may not be published, broadcast, rewritten or redistributed.