Atlanta looks to get back on track with new format
Send a link to a friend Share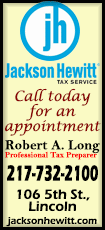 [March 03, 2017] By Jonathan Ingram, The Sports Xchange

Outlined against a blue-gray November sky in 1992, two horsepower men, Alan Kulwicki and Bill Elliott, dueled on the precipitous banks of the Atlanta Motor Speedway to decide the Winston Cup championship.

The race is still considered one of the greatest in NASCAR history. But will as many people show up for this Sunday's 25th anniversary?

Not incidentally, on that day in 1992 a standing-room-only sellout crowd saw "King" Richard Petty's last race, Jeff Gordon's first race and the last time an independent drove his own car to the title. Along the way, Davey Allison flirted with the championship until his Ford was knocked out by contact with Ernie Irvan.

Once Kulwicki led the most laps, he earned enough points after finishing second to "Awesome Bill" from nearby Dawsonville to clinch the title by what was the closest margin in NASCAR history.

Fast forward 25 years and the Atlanta Motor Speedway is no longer hosting the season finale and instead is trying to gather some momentum by being the follow-up to the Daytona 500. In the first two years of this scheduling -- when the March weather is not much better than late November -- the strategy worked fine for TV executives looking to stay in the Eastern time zone in the late winter the week after NASCAR's biggest race. But veteran AMS promoter Ed Clark has struggled to sell tickets for a race that is not all that far from Daytona and held in Atlanta's dodgy early spring weather.

Outlined against this pessimistic sky, the focus this weekend is squarely on NASCAR's new sponsor, Monster Energy and NASCAR's new "made-for-TV" format of races with three stages. Last week's wreck-fest at Daytona's restrictor plate race bumped up TV ratings under the new format. Although the race was a sellout before the pre-race thrill show from Monster Energy got under way, it too created a buzz.

Given that local Georgia boy Chase Elliott, the son of Bill, nearly won at Daytona and that seven-time champion Jimmie Johnson is looking to become the first driver to win three straight at AMS, the more typical pulls are in place. At a facility once sarcastically known as the "Atlanta International Rainway" in the 1960s in place of the original name of Atlanta International Raceway, the weather forecast is for three full days of sunshine and relatively balmy temperatures.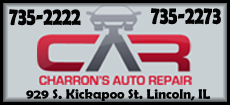 Then there's the other bumps from Daytona. Three drivers whose age averaged 22 -- Elliott, Kyle Larson and Ryan Blaney -- competed for the victory before ancient mariner Kurt Busch won it on fuel mileage. Other unheralded types such as A.J. Allmendinger and unknown Canadian D.J. Kennington had strong runs in the absence of 15 drivers put behind the wall by the new Damaged Vehicle Policy.

Now fans are fully aware of the pre-race thrill show put on by the new series sponsor. It's loud, semi-dangerous and cheered on by the buxom Monster Energy girls, who seem to have spent a lot of time at tanning salons when not visiting augmentation specialists.

There was a time when NASCAR's premier series sought to avoid a carnival atmosphere in the name of preserving equipment and safety as well as trying to be a cut above Saturday night short track racing. Then came a major push for safety after the fatal crash of Dale Earnhardt, Sr. in 2001 at Daytona. Starting with "Boys have at it," NASCAR is again re-introducing more opportunities for contentiousness by having three point-paying stages.

[to top of second column]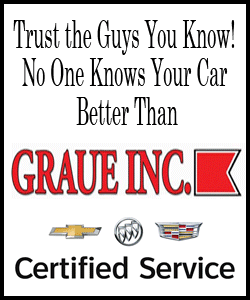 Promoter Clark believes Atlanta's steep banks and wide groove present a different kind of challenge for drivers when it comes to stage racing. It's always been an oval where a driver can hustle a car over the course of 500 miles and find a way to win. "I don't think you'll see a lot of contact or wrecks as a result of the stages at our place," said Clark. "I think what you'll see is teams trying different tire strategies and fuel strategies to win the stages. When you get drivers with different tire wear racing together on our track, that's going to be interesting."

It will be the last race before the worn surface of AMS is repaved for the first time in 20 years. That might also help emphasize the issue of tire wear that creates back-and-forth competition.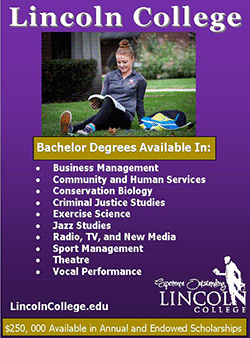 But given previous classic duels in Atlanta in recent years, it would seem the AMS problems are larger than the product on the track. It was perhaps the oldest major market on the schedule in terms of fan demographics. In the 1950s, the city with its one-mile Lakewood Speedway and quarter-mile Peach Bowl was a NASCAR hub -- as well as a haven for bootleggers supplying "shot houses." When Fireball Roberts became the first driver to win two 500-mile races in one season in 1958, he drove a Chevrolet built in shops near the Peach Bowl.

The opening of AMS in 1960 meant Atlanta became one of the Grand Slam superspeedways of the Southeast that NASCAR was built on. Roberts won the first race from the pole. It all culminated in 1992 when, despite 12,000 additional new permanent seats plus temporary grandstands, ticket demand exceeded supply. The original track configuration had a seating capacity of roughly 50,000 that day. Under owner Bruton Smith and Speedway Motorsports, Inc., in 1997 the track configuration was changed and new grandstands installed that accommodated 99,000 permanent seats.

But once the track lost the NASCAR season finale in 2001 to the owners of the Homestead-Miami Speedway -- the France family that also owns NASCAR -- the fall race date was moved two more times. In 2011, in the face of declining ticket sales, owner Smith moved one of Atlanta's dates to the Kentucky Motor Speedway. Then Atlanta lost its prime Labor Day weekend date to the Darlington Raceway -- also owned by the France family -- and was given its current post-Daytona date instead.

Along the way, Atlanta's older fans simply gave up and apparently stopped watching TV, too. The timing of the arrival of Monster Energy and an emphasis on youth as well as a new format could not be better for the Atlanta track, which looks halfway barren with the same size crowd that was present on that November day in 1992.

-----------------------------------------------
[© 2017 Thomson Reuters. All rights reserved.]
Copyright 2017 Reuters. All rights reserved. This material may not be published, broadcast, rewritten or redistributed.