Iowa upends No. 22 Wisconsin 59-57
Send a link to a friend Share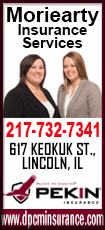 [March 03, 2017] MADISON, Wis. -- Iowa freshman Jordan Bohannon spent part of his childhood watching older brothers Jason and Zach Bohannon compete on Wisconsin basketball teams.

So for the rookie from Marion, Iowa, to hit a game-winning 3-pointer against the Badgers with his family in attendance at the Kohl Center was a special experience. Jason played at Wisconsin from 2006-10 and Zach was on the Badgers roster from 2012-14.

Jordan Bohannon drilled a 3-pointer from the left wing with 9.7 seconds left to help Iowa upset No. 22 Wisconsin 59-57 on Thursday night.

"This game meant a lot to me, for us to be able to get this win," Bohannon said. "I was pretty much a Badgers fan my entire life growing up. I was lucky to know that I was finally able to follow my dreams to play at Iowa."

Wisconsin's loss gave Purdue the Big Ten regular-season title outright.

Bohannon's performance came as no surprise to Iowa coach Fran McCaffery. Bohannon scored 24 points on 8-of-10 shooting from 3-point range on Feb. 25 in the Hawkeyes' 83-69 victory over Maryland.

"I started watching the kid when he was in seventh grade and just fell in love with his game," McCaffery said. "He consistently makes the kind of plays that you saw him make tonight because he just never rattles."

Sophomore forward Nicholas Baer scored a team-high 14 points for the Hawkeyes (17-13, 9-8 Big Ten), who extended their winning streak to three games. Baer got the defensive rebound and had the assist to Bohannon on the final possession.
Bohannon finished with 11 points on 4-of-11 shooting from the field and was 3 of 9 from beyond the arc in the only regular-season game between the teams.

Senior guard Bronson Koenig scored a game-high 19 points for the Badgers (22-8, 11-6).

Sophomore forward Ethan Happ and senior guard Zak Showalter delivered 11 points each for Wisconsin, which has lost five of its last six games.

Iowa threatened with less than two minutes remaining on consecutive buckets from Bohannon and Ahmad Wagner that trimmed Wisconsin's lead to 57-56. That led to Bohannon's winning shot.

Wisconsin continued to be plagued by free-throw-shooting woes, most notably in the closing minute as Happ missed a pair of free throws with 29 seconds to go, when the Badgers held a 57-56 edge.

Happ finished 1 of 7 from the foul line, and the Badgers shot 35.7 percent from the charity stripe.

The Badgers also had turnovers on three straight possessions with less than three minutes remaining in the game.

Wisconsin coach Greg Gard said the Badgers locker room was somber following the setback, and he is confident that the team will recover and learn.

"When we do snap out of it, it's going to be a pretty callous group because they've been body punched and slapped upside the head quite a bit with all of this stuff -- everything that we've had to work through and grow through," Gard said.

Wisconsin had rallied after trailing at halftime with help from its veterans. Senior forward Nigel Hayes and Showalter combined for 16 second-half points to keep the Badgers in contention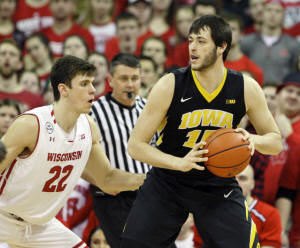 Iowa Hawkeyes forward Charlie Rose (11) looks to pass over Wisconsin Badgers forward Ethan Happ (22) at the Kohl Center. Iowa defeated Wisconsin 69-67. Mandatory Credit: Mary Langenfeld-USA TODAY Sports
Hayes' layup evened the score at 43 with 11:36 remaining, and another basket on the next possession gave the Badgers the lead back at 45-43.

Iowa freshman forward Cordell Pemsl halted a scoring drought that lasted nearly five minutes with a layup to even the score at 45.

But the Badgers bolted away with an 8-0 spurt, capped by a 3-pointer, to open a 54-45 lead with 4:16 to go.

In the first half, Baer led Iowa with 12 points, going 4 of 4 from 3-point range.

The Hawkeyes shot 63.6 percent from long range in the first half to claim a 32-25 lead at intermission.

Baer scored nine points to help Iowa string together a 15-2 first-half run. Senior guard Peter Jok spearheaded the run with his first basket of the game with 5:04 left in the opening half and completed a three-point play to tie the score at 23.

Koenig scored 11 first-half points on 4-of-7 shooting from the field, including 3 of 5 from beyond the arc.

McCaffery said the key to finding success against the Badgers is getting them out of rhythm on offense. The Hawkeyes used a 3-2 zone, man-to-man coverage and the press to throw them off.

"I thought we were pretty connected defensively, and you have to be to play this team (Wisconsin)," McCaffery said. "They run the swing and they run some things out of it. They get the ball to people where they want it."

Wisconsin missed 10 consecutive shots before Koenig's jumper trimmed Iowa's lead to 29-25 with 37 seconds to go before halftime.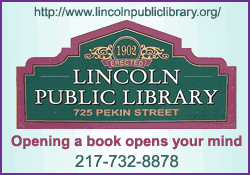 Jok, the Big Ten's leading scorer at 20.7 points per game, finished with eight points on 2-of-10 shooting from the field.

NOTES: Leading up to the game against Iowa, Wisconsin senior F Nigel Hayes missed two practices with a groin injury. ... Wisconsin will honor Hayes and Vitto Brown and G Bronson Koenig and G Zak Showalter during senior day activities before and after the Badgers' regular-season finale on Sunday against Minnesota. The game has a start time of 5 p.m. CT. ... Iowa G Jordan Bohannon is one of two freshmen in NCAA Division I basketball with at least 65 3-pointers and 125 assists. The other is Lonzo Ball of UCLA. Bohannon has 71 3-pointers this season.
[© 2017 Thomson Reuters. All rights reserved.]
Copyright 2017 Reuters. All rights reserved. This material may not be published, broadcast, rewritten or redistributed.