Your Voice Matters!
Help grow Logan county 4-H

Send a link to a friend Share
[March 03, 2017] LINCOLN - 4-H empowers youth to reach their full potential working and learning in partnership with caring adults. In order to offer more opportunities for youth to grow and learn.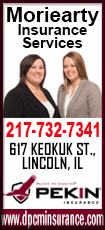 Logan County 4-H needs adults and youth willing to share their innovative ideas, discuss change and suggest activities that could include the planning and scheduling of workshops, tours, special activities and other enrichment experiences for project members and families.

Youth, parents, volunteers or purely someone who is willing to share their expertise or ideas to improve the local 4-H program are welcome to join our Logan County Project Development Committees. Ideas could range from Aerospace, Animals, and Foods to Woodworking and everything in between.


Please mark your calendar for March 9, 2017 at 6:00 p.m. at the Logan County Extension Office located at 980 N. Postville Drive, Lincoln. You can register to attend at https://web.extension .illinois.edu/registration/?RegistrationID=14873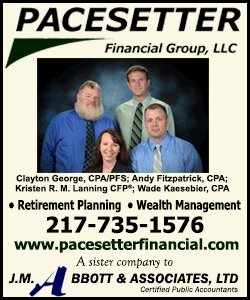 Make the choice to be an influence in contributing to the growth of 4-H in your community. To learn more about Logan County 4-H please check out http://web.extension.illinois.edu/lms/ or call 217-732-8289.
About 4-H: Illinois 4-H strives to help youth learn skills for living. University of Illinois Extension provides 4-H programs in every county in Illinois. Illinois 4-H aims to impact the lives of 200,000 youth each year through sustained learning clubs and groups and short-term programming.
[Carissa Akpore, Extension Educator 4-H Youth Development]