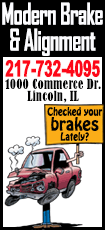 During her time at LCHS, Stoyak has helped several students become eligible for the seal of biliteracy, which means they show a high level of proficiency in a foreign language. Stoyak's colleague Marsha Plumier says this seal "ensures universities that our students are fluent in Spanish and worthy of college credit or advanced placement in college language classes."

Stoyak says, "Students must show that they are literate in English and another language. The method LCHS has chosen for students to demonstrate Spanish proficiency is taking the ACTFL Assessment of Performance toward Proficiency in Languages (AAPPL) exam. The AAPPL is comprised of four sections that test students' proficiency in speaking, listening, reading and writing.

Stoyaks says, "A student must earn an Intermediate 5 rank on all 4 sections. This is just one level below what a university student needs to be able to student teach in a language in the state of Illinois."

She says, "In addition, students must also meet or exceed standards set by the state of Illinois on the English portions of the standardized test they take during their junior year."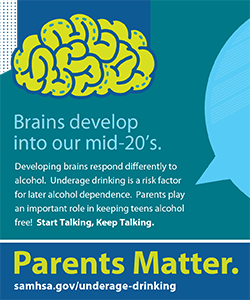 Principal Todd Poelker says, "This will be the third year for the Seal of Biliteracy at LCHS. We had five students the first year and seven last year earn that distinction. She expects that number to increase this year. We have had several students over the past several years study foreign language at the college level. Students always talk about how well they are prepared for college level work because of Ms. Stoyak."

LCHS Superintendent Robert Bagby says, "Mrs. Stoyak has been a wonderful role model to countless students and a tireless advocate for the foreign language department for a number of years. When I first met Kathy, we both agreed that language immersion was crucial for student success."

Stoyak has left a lasting impression on LCHS administrators and colleagues who describe how much they enjoy working with her.

Bagby says, "When the Illinois State Board of Education offered the Seal of Biliteracy, Kathy immediately became instrumental in making sure Lincoln Community High School students had the opportunity to earn this distinct honor. She is one of the hardest working teachers I have had the pleasure of working with. She is a true credit to the education profession."

Poelker says, "Kathy is one of the best teachers I have ever worked with. She is truly dedicated to her students and their learning. Her classes are fast paced and provide a variety of instructional activities. She is always trying new approaches in the classroom and is a valuable resource for teachers in her department."

Poelker says, "She has also served as a class sponsor for the purpose of connecting at a different level with her students."

Plumier says, "I have worked with Ms.Stoyak for 14 years. She is one of the most enthusiastic people I have known. She really gets the students excited and involved in her classes with a variety of activities. I'm sure that she has never taught a boring class."
Plumier says, "The students are hearing and using Spanish constantly, not just in her classroom but throughout the school. She encourages them to speak Spanish to us in the hallways and even on an errand from a different teacher. This gives them practice and more confidence in their ability, even if their grammar isn't perfect."

Plumier says, "Ms.Stoyak is known throughout the state in foreign language circles. She has held numerous offices in the Illinois Conference for the Teaching of Foreign Languages and has won several awards for outstanding work and service. ISU values her input in educating and preparing student teachers for the classroom."

Each year, Stoyak's classes participate in special learning activities. Plumier says, "Ms. Stoyak is creative in celebrating National Foreign Language Week, from poster and T-shirt contests to making class music videos, to cooking Spanish omelets, and learning to dance the Salsa, to trading languages with the French students. She also keeps the Spanish clubs active."

Throughout her years of teaching, Stoyak has seen many changes in the field.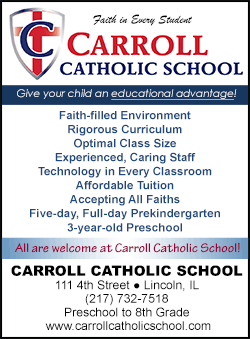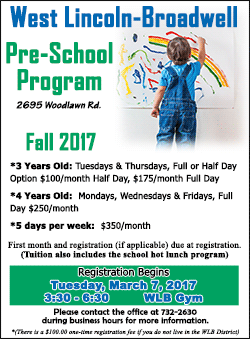 Stoyak says, "Not surprisingly, the biggest change has been the use of technology in the classroom. Social media and the Internet have made it so easy to find resources to teach languages, and that was not always the case. I remember when I first started teaching in the mid-1980's and having to create virtually everything because we just didn't have the world at our fingertips like we do now. Now, I have the opposite problem of having more resources than I could possibly ever use. While technology has made teaching much easier, it is a challenge to keep up with it."
Stoyak says, "Another change that has taken place is increased requirements on young people entering the teaching profession. While I support high standards for all teachers, I also know that there has been a severe reduction of young people choosing education for a profession, which has made it hard on small school districts to find candidates to fill positions for language teachers."
Stoyak says, "It's no secret that schools are not receiving funding that they should from the state. At LCHS, although we have been able to avoid the severe cuts that other school districts have experienced, these cuts still impact students and teachers through things like increased class size and fewer opportunities for professional development for teachers. "

Stoyak feels "surprised and frustrated" that "the public does not seem to be aware of how close some districts are to having to close their doors" and says, "I think until schools and universities have to actually close their doors, people will not truly understand the severity of the situation and put pressure on our lawmakers to create a balanced budget."

As she rounds out her teaching career, Stoyak has many fond memories.

Stoyak says, my all time favorite moment in teaching has been to see the effect of participating in an exchange with LEBLA , a school in La Fortuna, Costa Rica. The greatest thing about it has been to see how the exchange affected not only the students involved in the exchange, but also their families and other students at LCHS."

She says, "Since the exchange last year, five students have traveled to Costa Rica and spent time with families there. In the case of three of the students (one of them a 2016 LCHS graduate), they traveled with members of their families and the other two students traveled on their on over winter break. Their enthusiasm has spread to other students who are so curious about the language and culture. It's a very exciting and rewarding thing to see and I feel very fortunate to have been a part of it!"
Stoyak works with two other teachers in the department at this time and says both have been huge assets to the department by sharing their love for the Spanish language and culture. Marsha Plumier, a retired LCHS teacher, came back to teach three Spanish 1 classes the last few years and will be completely retiring at the end of this year. The other teacher is LeeAnn Gilbert, who came to us from Casey, Illinois. This is her second year teaching at LCHS. She teaches Spanish 1, 2 and 3, as well as co-sponsoring Spanish Club.

Kathy Stoyak will undoubtedly be missed at LCHS when she retires at the end of next school year (2018), but her legacy there is sure to live on.