Opening round of Girls Volleyball: Class 7-1A State Tournament
Hartsburg-Emden volleyball defeats Royal Prairieview Ogden
Send a link to a friend Share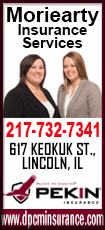 [March 12, 2017] The Hartem Stags just keep taking care of business on the volleyball court. This time the Stags sent Royal Prairieview Ogden packing for home Saturday afternoon in the opening round of the Class 7-1A State Tournament hosted by Clinton Junior High School.

The first set may have started out a little too close for Hartem fans, with the points going back and forth between the two teams but it didn't take long for Hartem to find a groove and go on a run. A 17-9 lead was the result much to the delight of the Stags army of fans, which was out in full force on a Saturday afternoon.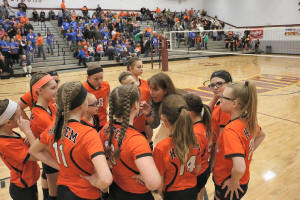 The win guarantees a trophy
The Mustangs would eventually catch up in a little while putting together a run of their own. But with the score at 17-13, Hartem pretty much got things in order and shut the door on the Mustangs with a 25-14 win in the first set.

Hartem was able to jump out to a 9-5 lead in the second set thanks to a beautiful kill by Lily Barry. Barry would extend the lead to 11-7 after her impressive kill from the back row.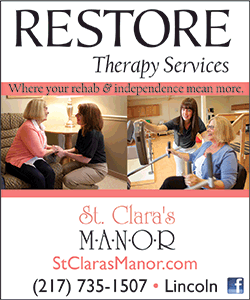 The Mustangs were not going away though. They fought their way back to a 12-12 tie and even managed to take a 15-13 lead moments later.

Shortly thereafter the Mustangs struggled to make a good pass and even found themselves out of alignment and the result was a 15-15 tie.

Then it was the Mustangs turn to take advantage of a couple Stags' mistakes and after an ace by Hannah Fox, it was Hartem in the hole, 15-18.

Never bet against the Stags, though, especially in times when they are trailing. After a kill by Barry went through the attempted block, fifth-grader Addie Beekman nailed an ace serve that no Mustang player could handle and just like that the mighty little Logan County volleyball powerhouse was back in the thick of things.

Hartem went ahead 19-18 on the next serve by Beekman but a kill by the Mustangs tied the game again. There would be one more tie at 20-20 and it was certainly anybody's game at this point. Hartem would take the 22-20 lead after a couple Mustang errors. After Barry's third ace of the afternoon, the Stags were in the driver's seat with a 23-20 lead.

[to top of second column]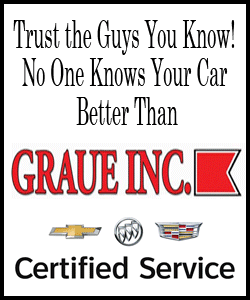 The Mustangs were all shook up and found themselves hitting the next serve into the net.
Finally, it was Barry with kill number 10 on the day and ending the Mustangs season.
Hartem takes set two 25-21 and everyone was jumping for joy at the thought of reaching the final four. Another trophy will be carted home to Hartsburg, but first the Stags would take the court again at 5:15 p.m.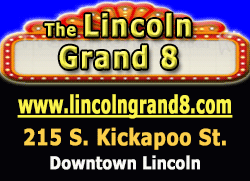 Coach Jennifer Hayes was notably pleased with her team after the win. Of the first set, Coach Hayes said, "We played really solid. I think that Prairieview came out tight. I think we kind of took advantage of that, which is what you should do. I think just being nervous, coming out. We've been here. I think most of their crew even though they've been to the state tournament, they had not played at the state tournament. I think the draw they had, made them a little nervous. So you try to do what you can do. We came in, I thought we passed well, we saved things and we hit well. We just played a really solid game. We got our feet under us and really took it to them."

"When it came to the second game, they (Prairieview) settled down, which that is what should have happened. We got a little tight and made a couple more mistakes than what we did in the first game. But at 20-20 it was anybody's ballgame. I thought we took over and took control and won the match."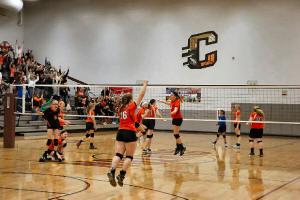 Hartem WINS round one let's jump for joy
Hartem improves to 24-2 on the season. The Stags would take on Jacksonville Our Saviour (22-2) at 5:15 p.m. The winner advances to the state championship match on Tuesday night.

Stags stats

Lily Barry 10 kills 3 aces
Addie Beekman 7 assists 2 aces
Jenna Benner 2 aces

[Teena Lowery]