Girls Class 7-2A Volleyball: Mount Pulaski defeats Mansfield Blue Ridge in opening round of State Tournament
Send a link to a friend Share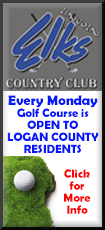 [March 12, 2017] The Mount Pulaski Honeybears knocked off Mansfield Blue Ridge Saturday morning in the opening round of the Class 7-2A State Tournament hosted by Decatur LSA.
The Honeybears wasted no time sprinting out to a 10-1 lead behind service points from Je'Na Rentmeister and Hailee Daigh.
Back-to-back kills by Cassidy Clark allowed the Honeybears a commanding 14-2 lead over the Knights. Bullet serves by Clark stretched the lead to 19-3 in favor of the Honeybears.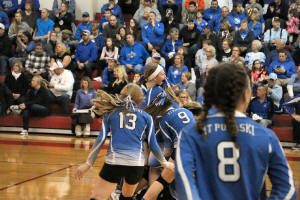 Happy Happy MP
Mount Pulaski was able to take advantage of a series of errors by the Knights and in the blink of an eye Mount Pulaski was dominating the first set 23-4.
A couple bright spots for Blue Ridge finally shined here as lefty Tori Wingett took flight and threw down a big kill and Ashlyn Voyles followed that with an ace serve to keep the Knights alive.
Mount Pulaski took a 23-6 lead down the home stretch and after two net violations for Blue Ridge, the Honeybears took the first set 25-6.
Blue Ridge fans could cheer early in the second set with a 1-0 lead to start off the contest, but Mount Pulaski quickly turned things around.
Thanks to the outstanding serving of Daigh and the fabulous hitting of Clark, Mount Pulaski was dominating early with an 8-1 lead.
Makenna Wilham's serving allowed the Honeybears a 10-2 lead.
After a huge kill by Alexis Wade, Mount Pulaski was in control with a 13-5 lead.
With Xzandria Turner serving, the lead was stretched to 17-6 and the Mount Pulaski fans were loving the way their Honeybears were playing together.
For Blue Ridge finally, Charley Allen got on top of the ball and slammed it down, quieting the Mount Pulaski crowd for a second.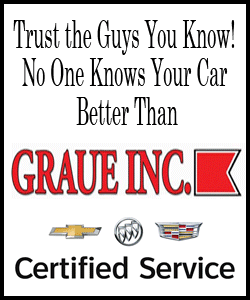 Despite Allen's accomplishment, Mount Pulaski was still in control in this one, 18-9. The Honeybears kept the ball moving while Blue Ridge struggled to set things up and get a good hit.
Meanwhile, Clark was busy making a statement for the Honeybears and her kill allowed Mount Pulaski a confident 23-11 lead.
At this point the Honeybears fan section was making plans to chant, "I believe that we will win." After a kill by Wade, the fans were loud and proud, "I believe that we will win!"
Appropriately, Clark served the team to victory with her ace service point to end the spectacular 24-1 season record Blue Ridge had brought into the tournament.
Clark's bullet serve once again proved vicious and Mount Pulaski took set two 25-12.
Mount Pulaski improves to 14-4 and will play their second match of the day versus Lewistown Central (25-1) at 1 p.m.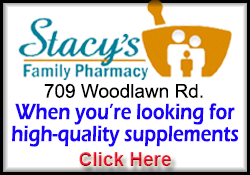 Mount Pulaski's happiest young fans, this week.
Mount Pulaski Head Coach Donna Dulle was just relieved the pressure of winning the first match was off following the win over Blue Ridge. "That's always what you want to do," she said, noting that the team will now get to bring home a piece of hardware. Coach Dulle continued praising the girls after the win. "They stayed focused. They played together. They know it takes all of them to do what needs to be done out there. One person cannot play volleyball by themselves. It took all of them. They all contributed. All eight players that went in did something nice for us. We get to take a trophy home with us and we get to play on Tuesday night. I am so excited," she said with a big grin.

Mount Pulaski stats

Clark 11 kills 4 aces
Rentmeister 7 kills 1 ace
Wilham 3 kills 1 ace
Wade 2 kills 6 digs 1 ace
Clarissa Turner 1 kill
Hailee Daigh 12 assists 6 aces
Xzandria Turner 1 ace

[Teena Lowery]