Toshiba seeking to extend Tuesday deadline for third-quarter disclosure: sources
Send a link to a friend Share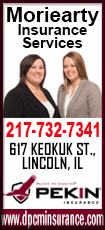 [March 13, 2017] By Taro Fuse

TOKYO (Reuters) - Japan's Toshiba Corp is seeking to extend its Tuesday deadline for submitting official third-quarter earnings due to disagreements with auditors over issues at its U.S. nuclear unit Westinghouse, sources familiar with the matter said.

The extension would be its second for the earnings after Toshiba postponed a month ago to probe potential problems at Westinghouse. It has flagged a $6.3 billion writedown for the nuclear unit in preliminary estimates.

A second extension would only underscore deepening woes for the deeply troubled TVs-to-construction conglomerate.

Plagued by cost overruns at U.S. projects in Georgia and South Carolina, Westinghouse has hired bankruptcy lawyers as an exploratory move, sources have said - an option that could help Toshiba limit future losses.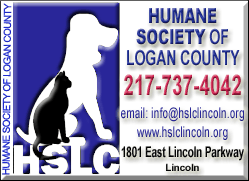 To offset the upcoming writedown, Toshiba is also rushing to sell most or even all its prized memory chip business, which it values at at least $13 billion.

Toshiba is in talks with financial regulators for an extension, one of the sources told Reuters on Monday. The sources declined to be identified as they are not authorized to speak to media.

Toshiba declined to comment. Officials at the arm of the Finance Ministry which oversees the filing of quarterly earnings statements could not be immediately reached for comment.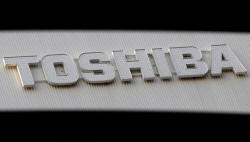 A logo of Toshiba Corp is seen outside an electronics retail store in Tokyo, Japan, January 19, 2017. REUTERS/Toru Hanai/File Photo
It was not immediately clear what the disagreements with auditors were. A Toshiba executive said last week that Westinghouse and lawyers were fussing over details.

If it fails to gain approval for an extension, it has to submit earnings by March 27 or it could face a delisting.

A second extension would have precedent. In 2015, Toshiba also delayed the release of its results twice due to an independent investigation over years of profit-padding.

Toshiba is also due to submit this week a report to the Tokyo Stock Exchange on its internal controls in the wake of its latest financial woes as well the 2015 accounting scandal. That could eventually also lead to a delisting if the bourse finds Toshiba's efforts unsatisfactory.

(Reporting by Taro Fuse; Additional reporting by Taiga Uranaka; Writing by Makiko Yamazaki; Editing by Edwina Gibbs)
[© 2017 Thomson Reuters. All rights reserved.]
Copyright 2017 Reuters. All rights reserved. This material may not be published, broadcast, rewritten or redistributed.