Opioid crisis 'next door'
New coalition takes steps to provide prevention, care and substance use treatment programs in rural Illinois


Send a link to a friend Share
[March 14, 2017] SPRINGFIELD – Physicians, nurse practitioners, physician assistants, nurses, mental health and behavioral therapists, pharmacists, dentists, policy makers, public health, law enforcement, community coalitions, and concerned citizens are invited to participate in the "Opioid Crisis Next Door" Prevention, Care and Treatment for Substance Use Disorders" workshop on Wednesday, March 29th. The workshop runs from 8:30 a.m. to 3 p.m. and will be held at the Crowne Plaza, 3000 S. Dirksen Parkway, Springfield.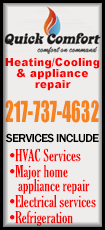 This workshop is organized in an effort to increase awareness of the rapidly growing problem of opioid and heroin use in rural communities and the lack of community response. Together, the Illinois Department of Public Health, Center for Rural Health; the Illinois Health and Hospital Association; the Illinois Prescription Monitoring Program; SIU Medicine's Center for Rural Health and Social Service Development; and the Illinois Critical Access Hospital Network (ICAHN) partner to bring the healthcare community, local organizations, and teams of concerned citizens together to assist in the fight.

Among the day's presenters are Nirav D. Shah, MD, JD, Director, of the Illinois Department of Public Health; Elizabeth Salisbury-Afshar, MD, MPH, Chicago Department of Public Health; Michael Blain, MD, Eldorado Rural Health Clinic; John A. Peterson, MD, Medical Director of Chronic Pain Management, Danville Veterans Administration Hospital; Garry Moreland, RPh, Co-owner of Moreland and Devitt Pharmacy and Chief Pharmacist for Culbertson Memorial Hospital; Kevin VanKanegan, DDS, Clinical Program Director at Midwestern University, College of Dental Medicine-Illinois, Downers Grove; Thomas Huggett, MD, MPH, Medical Director, Lawndale Christian Health Center; Stacy Sattovia, MD, MBA, Associate Professor of Clinical Medicine, Hospitalist, Associate Vice Chair of Clinical Operations, Department of Internal Medicine, Medical Director, Office of Continuing Professional Development, SIU School of Medicine; Paul Bonucci, MD, Perry Memorial Prompt Care and IVCH Emergency Department Medical Director; Jeanne Holdren, APRN, Adult Psychiatric-Mental Health Clinical Nurse Specialist, Behavioral Health Medicine, Clay County Hospital; and Heidi Trenholm, MPH, Division Chief, Health Data and Policy, IDPH.

Speakers will focus on the care and treatment of patients with opioid and other substance use disorders, substance use recovery programs, chronic pain management, medical provider response, and behavioral health – challenges as a counselor.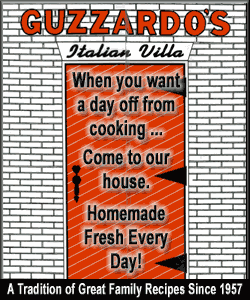 The SIU School of Medicine is accredited by the Accreditation Council for Continuing Medical Education to provide 4.75 AMA PRA Category 1 credits for those physicians and other health professionals seeking credit. Cost is $85 per individuals seeking CMEs. Cost to attend without the certification is $35 per individual or $100 for three individuals. For more information or to register and pay online, visit the Events section of www.icahn.org. Checks may be made payable to the Illinois Critical Access Hospital Network (ICAHN), Prevention, Care and Treatment Program Workshop, 245 Backbone Road East, Princeton, IL 61356.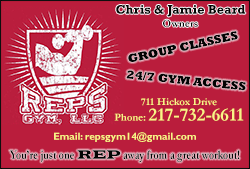 Deadline to register is Friday, March 24th. No refunds will be given after March 24th. This project is supported by the Health Resources and Services Administration (HRSA) of the U.S. Department of Health and Human Services (HHS) under the Rural Hospital Flexibility Program.

For registration or any other questions, contact Stephanie Cartwright, ICAHN Communications and Media Specialist, at scartwright@icahn.org or call 815.875.2999.
[Press release provided by Angela Stoltzenburg, Healthy Communities Partnership]