Dollar steadies after worst fall in two months
Send a link to a friend Share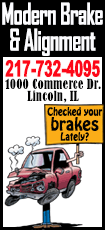 [March 16, 2017] By Ritvik Carvalho

LONDON (Reuters) - The dollar recovered from a one-month low on Thursday as investors bought the currency on the back of sharp falls prompted by the U.S. Federal Reserve's failure to give a hawkish message on further rate rises.

The dollar index which measures its strength against a basket of major currencies saw its biggest one-day fall in two months on Wednesday and the euro, consistently resistant to dollar strength since November, jumped by the most in nine months.

The euro was also buoyed by the Dutch election which gave Prime Minister Mark Rutte a victory over far-right rival Geert Wilders.

But dealers said much of that looked to have been investors taking some profit on the large bets taken on the dollar since November and again in the last fortnight [IMM/FX], in expectation that the Fed would raise rates more sharply than previously expected going forward.

"It seems to us that this is a classic 'buy the rumor, sell the fact' scenario as we cannot help but think the market is heavily long of dollars," said Stephen Simonis, chief currency consultant with online FX trader FXDD Global.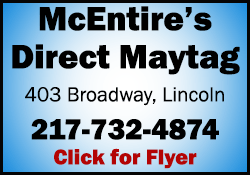 "While the dollar sell off may last for a day or two our thinking is that buying these ... dips is still a good strategy."

In early trade in Europe, the dollar index recovered all its losses since the close of U.S. trade to stand roughly steady on the day at 100.69. <.DXY>

It was a quarter percent higher at $1.0720 per euro and flat at 113.39 yen. <JPY=>

The euro rose 1.2 percent overnight as exit polls showed Rutte fending off Wilders anti-Islam and anti-EU party, easing worries about the progress of right wing populists across the euro zone, many of whom oppose euro membership.

"The market is relieved. The Dutch election result was consistent with the opinion polling, and obviously the Fed has delivered a rate hike, but in its most dovish form," said Bank of America G10 currency strategist Kamal Sharma.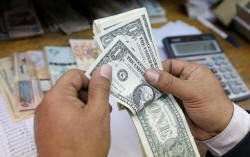 A man counts U.S dollar bills at a money exchange office in central Cairo, Egypt, March 7, 2017. REUTERS/Mohamed Abd El Ghany
"Ultimately, the near term is going to be dominated by French election risks. So we still see that the euro is likely to trade lower heading into those elections."
Investors lodged large bets on the dollar after Donald Trump's U.S. presidential election win last year, expecting his mix of tax reform, capital repatriation and new public spending to raise inflation in the United States and in turn drive Fed rates higher.

The greenback had struggled to make good on that promise until the past fortnight, when a combination of upbeat data and the continued positive momentum of the stock market underwrote a change in Fed policymakers' rhetoric.

Speculators boosted bullish bets on the dollar in the week to last Tuesday to their highest in a month.

Yet the euro, underwritten by Germany's huge monthly current account surplus and buying by the Swiss and other central banks intervening to cap their own currencies' weakness, has remained robust, resisting the fall towards parity long predicted by a number of the world's biggest currency trading banks.

(Reporting by Ritvik Carvalho Editing by Jeremy Gaunt)
[© 2017 Thomson Reuters. All rights reserved.]
Copyright 2017 Reuters. All rights reserved. This material may not be published, broadcast, rewritten or redistributed.