U.S. judge upholds NHL defenseman's shortened ban, in defeat for Bettman
Send a link to a friend Share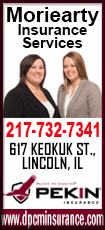 [March 16, 2017] By Jonathan Stempel

NEW YORK (Reuters) - A U.S. judge on Wednesday rejected National Hockey League Commissioner Gary Bettman's bid to restore Calgary Flames defenseman Dennis Wideman's 20-game suspension for hitting a linesman, and instead upheld an arbitrator's decision to shorten the ban to 10 games.

U.S. District Judge Alison Nathan in Manhattan said the NHL failed to show that the arbitrator, Georgetown University law professor James Oldham, exceeded his authority under the league's collective bargaining agreement (CBA) with the NHL Players' Association (NHLPA) in halving the suspension.

"Because it is at least arguable that the arbitrator applied the standard of review bargained for in the CBA, the award must be confirmed," Nathan wrote in a 27-page decision.

The NHL, in a statement, said it thought it had met the "very high judicial standard" to void the arbitrator's decision, but was "prepared to turn the page and move on."

Jonathan Weatherdon, a spokesman for the players' union, said the NHLPA was pleased with the decision.
Wideman, who turns 34 on Monday, was suspended for cross-checking linesman Don Henderson in a Jan. 27, 2016 game, with the Nashville Predators, leaving Henderson with a concussion. The defenseman eventually served 19 games of the suspension.

In seeking to restore the original ban, the NHL said Oldham ignored substantial evidence justifying it, and did not act as a "neutral discipline arbitrator" as the CBA required.

But the NHLPA countered that last April's federal appeals court decision restoring New England Patriots quarterback Tom Brady's four-game National Football League suspension for deflating footballs showed that courts have only limited authority to review labor arbitration decisions.

[to top of second column]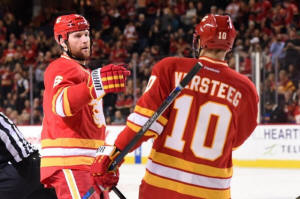 Flames defenseman Dennis Wideman (6) celebrates his first period goal with right wing Kris Versteeg (10) against the Arizona Coyotes at Scotiabank Saddledome. Mandatory Credit: Candice Ward-USA TODAY Sports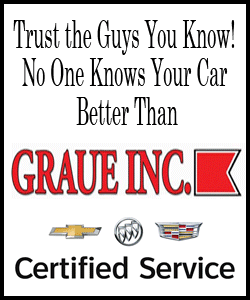 Nathan agreed, saying she owed "substantial deference" to Oldham, and that it was "at least arguable" he applied proper deference to Bettman's decision before rejecting it.

"Whether or not his ultimate conclusion was the only reasonable one," Nathan wrote, "the arbitrator's analytical process does not make unambiguously clear that he failed to apply the proper standard of review."

Brady served his four-game suspension, but upon returning led the Patriots on Feb. 5 to a 34-28 victory over the Atlanta Falcons in the Super Bowl.

The case is National Hockey League v National Hockey League Players' Association, U.S. District Court, Southern District of New York, No. 16-04287.

(Reporting by Jonathan Stempel in New York; Editing by Jonathan Oatis and Sunil Nair)
[© 2017 Thomson Reuters. All rights reserved.]
Copyright 2017 Reuters. All rights reserved. This material may not be published, broadcast, rewritten or redistributed.