U.S. women's ice hockey team threaten to boycott world champs over wages
Send a link to a friend Share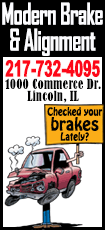 [March 16, 2017] (Reuters) - The U.S. women's national ice hockey team will boycott the 2017 world championships unless their demands for higher wages are met by USA Hockey, lawyers for the players said on Wednesday.

The defending world champions, citing a lack of progress in year-long negotiations, indicated they will not report for training camp on March 21 unless adequate progress is made.

The world championships begin March 31 in Michigan.

"We are asking for a living wage and for USA Hockey to fully support its programs for women and girls and stop treating us like an afterthought," U.S. captain Meghan Duggan said in a statement. "We have represented our country with dignity and deserve to be treated with fairness and respect."

Players are under contract to USA Hockey only during years when the Winter Games are held and are seeking a deal that would compensate them during non-Olympic years.

USA Hockey said in a statement it is their responsibility to provide support for athletes as they prepare for competitions but that they are not in the job of employing players.
"In our role as the national governing body, USA Hockey trains and selects teams for international competition," said USA Hockey President Jim Smith. "USA Hockey's role is not to employ athletes and we will not do so."

USA Hockey said the support they will provide ahead of the 2018 Winter Olympics includes a six-month training camp, stipends and incentives for medals that could result in each player receiving nearly $85,000.

That sum, according to USA Hockey, is in addition to a housing allowance, travel allowances, meal expenses, medical and disability insurance and the infrastructure that includes elite-level support staff to train and prepare the players.

[to top of second column]
Team USA players react on winning the 2015 IIHF Ice Hockey Women's World Championship gold medal match between USA and Canada at Malmo Isstadion in Malmo, southern Sweden, on April 4, 2015. REUTERS/Claudio Bresciani/TT News Agency
The national team immediately issued a statement disputing USA Hockey's figures.

"It suggests that USA Hockey is prepared to pay the players $85,000 during the Olympic year," said the players. "That is simply not true and no such offer was ever extended.

"In its public statement, USA Hockey has coupled their contributions with payments made by the U.S. Olympic Committee, which pays gold medal-winning athletes more than $60,000.

"Further, it covers only the Olympic period and does not offer anything for each of the other three years during which a world championship is played."

(Reporting by Steve Keating in Toronto; Editing by Frank Pingue)
[© 2017 Thomson Reuters. All rights reserved.]
Copyright 2017 Reuters. All rights reserved. This material may not be published, broadcast, rewritten or redistributed.