Startup Entrepreneurs encouraged to participate in Keystart Pre-Accelerator program
Send a link to a friend Share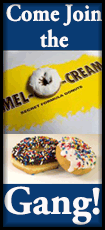 [March 17, 2017] LINCOLN - The Logan County Economic Development Partnership, in co-operation with the Greater Peoria Economic Development Council, announces an opportunity Logan County-based entrepreneurs.
The "Keystart Pre-Accelerator" program is for first-time entrepreneurs who are ready to get started on their entrepreneurial journey. Entrepreneurs will learn tools and strategies for how to execute on their idea and gain an understanding of what the early development of a startup company looks like.

Entrepreneurship is a high stakes, challenging game. Keystart participants will receive a crash course in how to start a startup. Then, those participants who choose to, will compete in a live pitch competition for a $10,000 grant to test some of their business model assumptions. It is anticipated that 3-5 participants will be selected for the pitch competition. A participant can be either an individual entrepreneur or a founder team.

The curriculum used in the "Keystart Pre-Accelerator program is "Y Combinator" – the same accelerator program that launched Dropbox, Airbnb, Reddit, and over 700 other tech startups. The curriculum is based on the idea that 30% of entrepreneurship can be taught. The other 70% must be learned by doing it. The Keystart Pre-Accelerator program will scratch the surface of both the teaching and the doing.

The curriculum portion of Keystart includes of five modules:
Business Model Canvas
Product-Market Fit
Selling to First Customers
Startup Finance
Pitching
Each curriculum module will be delivered by a mentor who has been purposefully selected to lead activities on that particular topic.

Schedule
Promotion and Application Window: March 10 – March 31
Selection Week: April 1 – April 7
Curriculum: April 13 – April 27 (likely on Mondays and Thursdays)
Keystart Pitch Competition: May 4

Application Process

Check your availability. Committed entrepreneurs are wanted. Each curriculum module attended equals one minute of pitch time at the live pitch competition.

Check your funds. It is free to apply to Keystart, but there will be a $200 cost to participate in the curriculum.

Bring your own laptop. Don't have one? Get one. Chromebooks start at $150.

Fill out the application found at: www.startuppeoria.com/keystart, before March 31, 2017.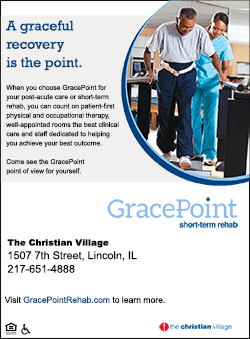 The mission of the Logan County Economic Development Partnership is to cultivate a business environment that enhances Logan County by expanding our local and regional economy through programs that sustain and grow existing businesses, attract and establish new businesses, and increase quality employment opportunities.


For more information please contact:
Bill Thomas, Executive Director
Logan County Economic Development Partnership
wthomas@teleologic.net
217-732-8739
or 217-648-5077
[Bill Thomas]