Skyler Dyer sentenced to 12 years prison for Methamphetamine Conspiracy

Send a link to a friend Share
[March 17, 2017] On March 15, 2017, Associate Judge William Workman accepted a fully negotiated plea agreement which sentenced Skyler Dyer to 12 years in the Illinois Department of Corrections for the offense of Unlawful Methamphetamine Conspiracy, a Class X Felony.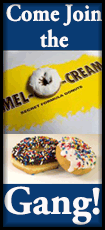 The conviction and sentence stem from a January 14, 2016 investigation by the Lincoln Police Department at 1006 7TH Street, Lincoln, Illinois. Officers apprehended Donald E. Sturgeon outside that residence. Initially, Donald E. Sturgeon fled from police throwing a vial containing methamphetamine. Pursuant to a search incident to arrest, officers discovered over 30 grams of pseudoephedrine (a substance used to manufacture methamphetamine) on Sturgeonís person. Inside the residence of 1006 7TH Street, officers located an active methamphetamine lab in a room where Sturgeon was staying. As part of the investigation, it was discovered that Skyler Dyer was purchasing pseudoephedrine, a methamphetamine precursor, and providing it to Donald Sturgeon for the manufacture of methamphetamine. Sturgeon was previously convicted of possession and manufacture related offenses and sentenced to 45 years in prison.

Skyler Dyerís sentence reflects that there are serious consequences not only for manufacturing methamphetamine but also in conspiring to assist in the manufacture of this dangerous and destructive drug.
[Jonathan C. Wright
Logan County Stateís Attorney]